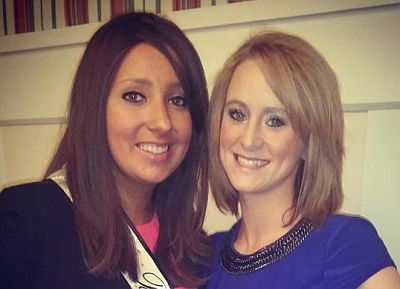 This morning, Radar Online broke the "news" that Teen Mom 2 star Leah Calvert's new business was being investigated by the West Virginia State Board of Barbers and Cosmetologists.
As you may remember, The Ashley recently told you back in December that Leah, started a salon called Gloss. Customers can get their makeup done, or be styled for a beauty pageant or photoshoot by Leah and her team. According to Radar's story, Leah's salon is illegal, because Leah and the two other girls working there are not licensed to do the services they are providing.
"This business is very much illegal," an spokesperson reportedly told Radar. "We will be launching an investigation."
The Ashley reached out to Leah's business partner, Leslee Pannell, to find out more information. Leslee shot down Radar's story about Gloss being under investigation.
"There is zero truth to the investigation," Leslee told The Ashley exclusively. "Nobody [from the state board] has contacted me."
She also insisted that Leah (who is not licensed to do cosmetology services) has not done anything illegal.
"We absolutely do have a license. Leah hasn't done hair or makeup for anything," she said. "It's all me or Crystal."
To clarfiy: neither Leslee nor Leah are listed as cosmetologists on the West Virginia Board of Barbers and Cosmetologists' website; however West Virginia does not currently require a license to be a makeup artist. It is legal for Leslee or Leah to do makeup services; however if they also provide facials, hair styling or any other cosmetology service, that would be illegal. On Gloss' website, Leslee states that she is a certified makeup artist, and that she has a hair styling certification. (These generally come from attending classes put on by specific product brands.) She does not state that she is a licensed cosmetologist, and she can not legally do hair until she is a licensed hair stylist or cosmetologist.
Leslee opened the business several years ago under "StyleMe by Leslee," but changed the name to Gloss when Leah came aboard.
In fact, Gloss is currently on-hold while Leslee recovers from a serious operation she recently underwent, and Leah finishes school. (Leslee says that Leah is currently on leave from cosmetology school.) Leah began cosmetology classes in May 2014, but has not yet completed her required amount of hours to obtain her license.
In the meantime, Leslee says that they are trying to gain momentum and promote the business.
"Crystal and I advertise but don't work until I'm healed enough to do so," she said. "But we will operate just as we have for years when we do [start working again]. Never had a problem before and can't see a problem now."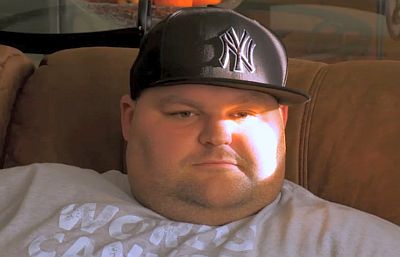 The Gloss girls recently attended a local bridal event, but Leslee says they will not be taking appointments until after Leah finishes cosmetology school. In a Facebook post from December, the girls of Gloss clarified a few things.
"We are actual makeup artists. We are legal and we have a business license," the post reads. "Leah is still in the process of cosmetology school and does not receive payment for any hair she does. She enjoys the practice and is extremely talented. Her role until she graduates is owner. It is her future career path."
Leah is listed as a "stylist" on Gloss' website. However, the business also does clothing styling for photography and pageants, so that could be what she does for the business currently.
Leah has not yet mentioned the "investigation" on her social media accounts.
(Photos: Twitter, MTV)