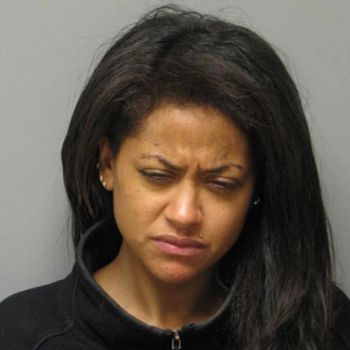 The Ashley has been waiting for a good time to post this story. She has known about the, um, sexual hijinks of 16 and Pregnant Season 2 star Valerie Fairman for months now, but has tried to be respectful and not publish anything about it. However, since Val was just arrested for prostitution, The Ashley is posting everything she knows. Multiple sources have been informing The Ashley for nearly a year that Valerie was working the streets, and things finally came to a head today.
TMZ reported that Valerie, who gave birth to daughter Nevaeh on the show in 2009, was one of eight women arrested for prostitution in a recent sting.
"Valerie allegedly agreed to perform a sexual act for cash," the site reported.
To find out the full scoop, The Ashley spoke with David Pryce, a former boyfriend of Valerie's who just happens to be the uncle of Valerie's baby-daddy, Matt. (Got all that?) Matt has also confirmed to The Ashley that the details posted below are correct.
Valerie dated Matt's uncle after she split with Matt, and David said he's been trying to help her get clean for years. Valerie has gone to rehab three times in the years since her '16 and Pregnant' episode was taped, with the most recent visit being last year.
"She wants to get better," David tells The Ashley exclusively. "She was always a really good girl. But she's been on dope forever. It's turned her into a monster."
In 2013, The Ashley broke the news that Valerie has been in serious trouble since her '16 and Pregnant' days. Unfortunately, her legal trouble has continued. In April 2014,Valerie was arrested for violating her probation. She also spent time in rehab last year, but according to multiple sources, she has been unsuccessful in kicking her alleged drug habit.
David said that after Valerie "nearly burned down" his living room early 2014, he called her parole officer to try to get her into a rehab facility. She agreed to go and eventually spent time in a facility in Bowling Green, Kentucky. She was clean for a while, but eventually met people in rehab that got her back into her old ways.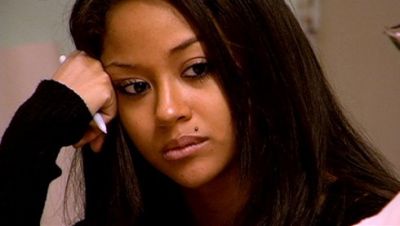 David said that he found out that Valerie was prostituting around this time last year, and she has been doing it ever since.
"She's a really pretty girl, so it is not hard for her," David said. "Eventually, she got Hepatitis C and after that she just really gave up."
Although Valerie is struggling, her daughter Nevaeh is thriving, David says. The five-year-old lives with Valerie's parents, who share custody with Nevaeh's father, Matt.
"Valerie never sees Nevaeh at all," David said. "Matt's a really good dad. Nevaeh is a happy girl and is well-loved. Matt will eventually try for full custody, but he wants things to be perfect before he does."
Valerie's parents no longer allow Valerie in their home, according to David.
"It's very sad because Valerie is a real sweetheart and she wants to be clean," David said. "When she was with me, she was fighting so hard to get clean. She would be sick every morning. But she can't kick it."
Valerie is currently behind bars at the Baylor Women's Correction Facility in Delaware. David and Matt say that they both care for Valerie and want her to get better.
The Ashley will be getting more scoop tomorrow!