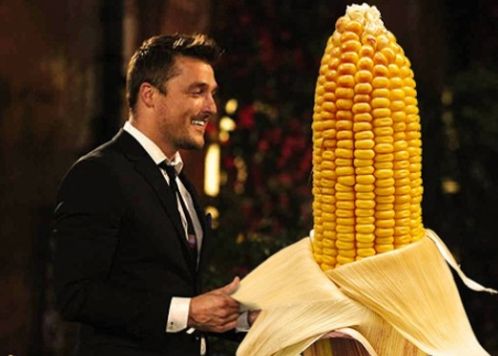 ABC is clearly trying to kill The Ashley by airing two back-to-back episodes of The Bachelor tonight and tomorrow night! In all, there will be four hours of girls crying, Chris cramming his tongue down people's throats and, of course, bad farm puns.
This is about the time that all of the ladies will start to declare their undying love for Chris. There will be a gross overuse of the phrase, "I'm falling for you" and, of course, everyone will say that they've "never felt like this" before.
For hoots and hollers, the folks at ProFlowers made a quiz to allow you to find out how compatible you are with 'Bachelor' Chris.
"It's a Love Compatibility Quiz– eight questions that will tell you if you and Chris are meant to be," the company said.
Naturally, The Ashley had to take the quiz herself. Since she doesn't have a thing for no-eyed farmers who like to make out with everyone, it's no surprise that The Ashley is only 35% compatible with Chris.
If you'd like to take the quiz yourself, click here and see how you match up with the 'Bachelor!' Leave your results in the comments below!
To read The Ashley's recap of last week's episode of 'The Bachelor,' click here!
(Photo: ABC)