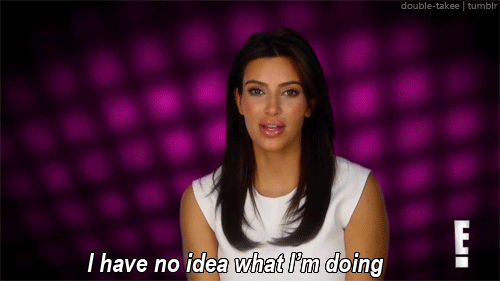 By Holly Rasmussen
Get ready to be shocked: Keeping up with the Kardashians is scripted.
According to TMZ, there is a "very detailed outline of scenes" for one of the show's Season 10 episodes. Again, gasp. One of the main scenes for Season 10 is a fight between momager Kris Jenner and her favorite cash cow, Kim Kardashian.
In the scene, Kim leaves her new home and heads to Kris's place to steal silverware and cookware. (Really, Kim? You didn't get enough of that stuff at any of your numerous weddings?) When Kris gets wind of the theft, she storms over to Kim's house, furious. Kris is said to confront Kim and will scream, "I gave you life and you stole my cookware!" (Insert eye roll here. If you're going to script a reality show, at least write a halfway decent script!)
They must really be fishing for story lines this season. Kim tells Kris she will have her arrested if she doesn't leave.
Always one to turn a dramatic moment in to an even bigger dramatic moment, Kris will then pick up a rock and smash a window while screaming, "You won't get rid of me this easily!" The crash will, of course, wake up Kim's baby daughter, North West, who apparently has already been trained to cry on cue. (That was probably poor North's cries for help. Someone save her from this family.)
None of the Kardashian klan have addressed whether or not the show is scripted on Twitter…yet. But, we all know they're not a family that shies away from tweeting their personal business, so it's only a matter of time. Now that the scripted episode has been exposed, it is not known if they will actually film that scene.