Dear Roundup readers,
Yesterday was a very special day for The Ashley! Five years ago, I started The Ashley's Reality Roundup on a whim, never expecting that half a decade later, the site would have turned into what it has! I am forever grateful to all of my readers– longtime and new. I am so glad that there are people out there like me, who love crappy reality shows and can enjoy hearing my corny jokes and reading what I have to say! Thank you, thank you, THANK YOU for reading my site, sharing my posts and being my reality-TV-loving pals!
Love, The Ashley
To celebrate The Roundup's fifth birthday, The Ashley thought it would be fun to highlight the biggest story of each of The Roundup's five years in existence! These were the most-read stories of 2010, 2011, 2012, 2013 and 2014– as well as the top-ranking story (so far) in 2015!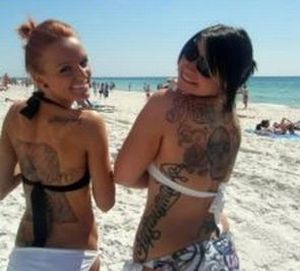 2010: "Everything You've Ever Wanted to Know about Maci Bookout's Tattoos"
The Roundup was just a little blog with big dreams in 2010! Back then, you Roundupers were just starting to become completely obsessed with 'Teen Mom' and its stars, particularly Maci Bookout and her giant tattoos, making this The Roundup's most-popular post during its first year!
To read that story, click here!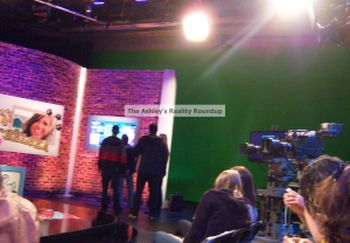 2011: "Behind the Scenes of the 'Teen Mom 2' Finale Taping: What You Won't See on Camera"
The Ashley was in the audience for the very first 'Teen Mom 2' reunion taping. All the way back when the girls were in their first season—Leah and Corey were still married, Kail was still dating Jordan!—The Ashley gave her first-person account of what the taping was like. Even four years later, it's still an interesting read. So much has changed since then! Let's just say the production company was not happy with The Ashley after she posted this (and that's why you will now have to sign a confidentiality agreement if you attend a taping.)  The photo on the right is an actual photo that The Ashley took that day on set. (They allowed you to take photos back then!)
To read that story, click here!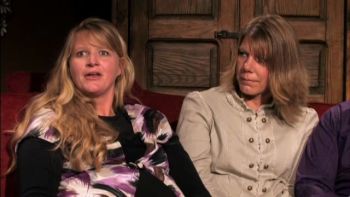 2012: "Answers to Your Frequently Asked 'Sister Wives' Questions"
TLC's polygamy-themed reality show 'Sister Wives' premiered in 2010, but by 2012 it had really started to pick up steam. This was around the time that Roundup readers started to ask for more 'Sister Wives' coverage on The Roundup, so it's no surprise that this post became the most-viewed post of that year!
To read that story, click here!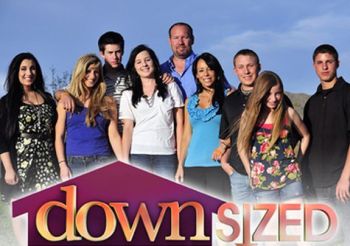 2013: "The Family from 'Downsized': Where Are They Now?"
'Downsized' was a popular show that ran on WEtv for several seasons before getting cancelled. The show focused on the Bruce/Ramsey family, a "Brady Bunch"-esque blended family that had recently filed for bankruptcy and was trying to rebuild their lives. Even today, the show's fans want to know what's become of the 'Downsized' clan, which has made this a very popular post.
To read that story, click here!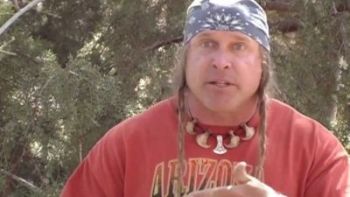 2014: "Cody Lundin Speaks Out About His 'Dual Survival' Firing: 'It's Shocking that Discovery would Treat Anyone in this Manner'"
The Ashley was kind of shocked at how many of her readers watch 'Dual Survival' on the Discovery Channel (since the people watching that show aren't typically the same folks that enjoy watching pregnant teens or attention-seeking women competing for roses!) However, when Discovery fired Cody Lundin, one of its biggest stars, 'Dual Survival' fans were desperate for more info!
To read this story, click here!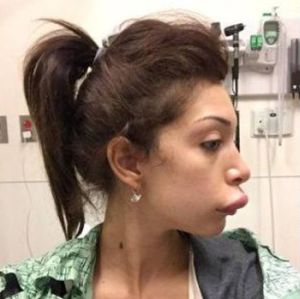 2015: "Farrah Abraham Rushes to Hospital After Botched Plastic Surgery Procedure"
Farrah Abraham is one of The Ashley's favorite people to write about. From her "leaked private tape"/p0rn movie, to her endless plastic surgeries, to her ridiculous quotes and tweets, there's never a shortage of Farrah-related things to write about. In the very first days of 2015, Farrah had a cosmetic procedure go very, very wrong, resulting in her looking cartoonish, and readers wanting to know all about it!
To read this story, click here!
Here's to many more years of fun and reality TV!
(Photos: Facebook, The Ashley private collection, TLC, WEtv, Discovery, Twitter)