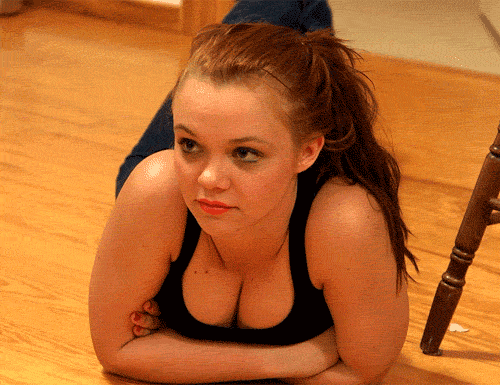 Cara Parrish became an overnight reality TV sensation in 2013 when Buckwild, a show starring her and her best friends from West Virginia, made its debut on MTV. Cara, known as "The Firecracker," was a standout on the show, with her doll-like good looks and spunky personality. 'Buckwild' did surprisingly well in the ratings, garnering just as many viewers as MTV reality staple Teen Mom 2 by the middle of its first season.
However, the show ended in tragedy when one of its stars, Shain Gandee was found dead after a tragic accident in April 2013. The show was abruptly cancelled, leaving Cara and the rest of the cast shocked, sad and wondering what the future held for them.
In an exclusive interview with The Ashley, Cara talked about the show's cancellation, and what's happened in her life since 'Buckwild' ended.
"We were all surprised [the show got cancelled]," Cara told The Ashley. "We were five episodes into filming Season 2 when our worlds were shattered by the loss of a friend who was the very heart of the show. I don't think any of us knew what to expect….We didn't really know what to do with ourselves when it ended because we had become so adjusted to filming our lives 24/7."
Unfortunately, many of the cast members filled their time post-show by getting into trouble. In 2013, several 'Buckwild' cast members were arrested for various crimes but Salwa Amin, known as the show's "Bengali in Boots," ran most afoul of the law. After multiple arrests in 2013 for drug possession with the intent to sell, Salwa was sentenced to one to five years in prison. She was released in August after serving one year.
Cara chose to go the other way, however. After 'Buckwild' ended, she continued modeling and worked with charities such as MTV Acts and Music Saves Lives, a Warped Tour nonprofit.
"I'm not sure how I managed to avoid [getting into trouble]," she said. "I guess because I'm a little less of a partier and more of a business-focused person. I realized that having a larger audience would give me a greater platform to promote issues I wanted to bring awareness to, as well as teach people what I knew with marketing for businesses. I want to help people more than cause commotion."
After her charity work with MTV ended, Cara distanced herself from the network.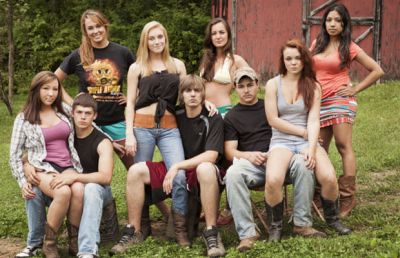 "I was never a big MTV fan!" she said. "So I didn't see much of a point in making an effort to keep a relationship with the network after they ended MTV Acts. I have formed relationships with other networks since then."
She's gotten several offers to appear on other reality shows and, while she's not ruling out the idea of doing another one, she has yet to find a show that is the right fit.
"I am open to the idea of doing another reality show, but I would want something that reflects where I am at in my life now."
Cara's come a long way from the days she spent swimming in a truck bed and rolling in the mud on 'Buckwild.' She's now an established businesswoman, model and spokesperson. She's currently focusing on building Taste The Wild Air, the travel guide company she founded in 2014. The company encourages 20-somethings to travel via small and local businesses and no chain companies.
"It's a way of raising awareness of how we can be contributing to our own economy via small business," Cara said. "It also encourages millennials to go explore nature and rediscover what's in their own backyards. I'll soon be expanding my travel guide to include international adventures in Japan and Italy, and I'm working on the first video series for the travel guide. It would be amazing to find a way to transfer that to television– a lifestyle/travel show in my Airstream."
She is also trying to make a difference via social media. While many MTV stars use their massive Twitter followings to fight with their boyfriends, post scandalous selfies or vent, Cara is trying to use her 131,000-person Twitter following for good. She recently worked with Dove on their #speakbeautiful campaign.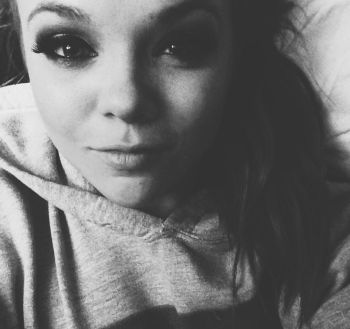 "[I work] as a social media influencer to promote brands and companies to impact the world in a positive way," Cara said "My favorite project so far was working with  a tattoo studio and a dermatologist to teach the artists the warning signs of skin cancer. Now they screen over 700 clients a year for skin cancer."
Still, she's frequently recognized as "the redhead from 'Buckwild'" and is often asked if she still keeps in touch with the rest of the gang from the show.
"We are and were actual friends," she said. "I'm still in touch with them. Traveling so much makes it difficult but we are still friends."
Cara said she does not regret her decision to appear on 'Buckwild.'
"Changing anything about my past would be taking away from the person I am today and the amazing life I have now," she said. "I would never want to change a drop of that!"
(Photos: Courtesy Smokescreen Magazine, MTV, Cara Parrish)
"