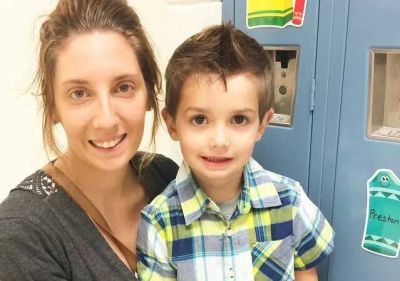 The girls from MTV's 16 and Pregnant are no longer 16. However, the episodes they filmed while they were pregnant teens will continue to play on MTV for years to come. Long after the girls have become adults, and their babies have turned into school-aged kids, the network will still play the episodes, replaying every stupid teenage mistake over and over for the world to see– and judge.
Kayla Jackson, who starred on the third season of '16 and Pregnant' and is best remembered as the girl who was suffering from an eating disorder during her pregnancy, recently spoke out about the deep regret she has over appearing on the show back in 2011.
"I hate '16 and Pregnant,'" she recently wrote in a long post on Twitter. "It was the worst decision I've ever made. And every time they replay [my episode] and people ask me about it I regret it all over again."
Kayla, who is no longer with her son Preston's father, Mike, wrote that she only watched her episode once because she was so unhappy with how it was edited to make it look like her life was much worse than it actually was.
"I had really good times with Mike, my friends and, yes, even my mom," she wrote. "Did they show any of that? No. They showed me starving myself (not true), fighting with my mom, dropping out of school and made everything into a dramatic mess."
Kayla is not the only girl from the series who has expressed regret for appearing on '16 and Pregnant.' In 2013, Felicia Cooke, who appeared on the show's second season, also called her decision to be a part of the series her "worst mistake." Her reasoning was that she is now subjected to the show's rabid fan base following her every move and judging her.
"Its ridiculous that I can't put one thing out there about my life without someone making a million fake accounts of me and letting the whole world know my news," Felicia posted on her Facebook at the time. "I really regret being on MTV."
As The Ashley discussed in her 2013 book, Teen Mom Confidential, many of the girls who sign up for the show are unaware that they are essentially signing on for a "lifetime" of being followed by the show's fan base. Not only that, but they are often young, scared and naive, and have no idea of the long-term consequences that will come from opening their lives up in this way to MTV cameras.
Kayla, who just turned 22, expressed this in her Twitter post.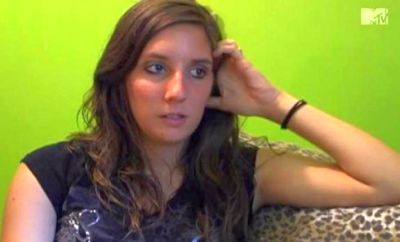 "My adult self would have been smart enough to never get involved with MTV," she wrote. "Unfortunately, my 16-year-old self thought it was a good idea. "
(The Ashley must interject here– because she knows that some readers are thinking, "Well, she's getting paid a ton to do this, so she has to deal with the consequences of it."
Well…not really. As The Ashley revealed in Teen Mom Confidential, the girls who appear on '16 and Pregnant' receive a one-time payment of $5,000. While that may seem like a lot of money, it really isn't, being that the girls still need to pay taxes out of that money. The baby featured on the show does not get paid, so that $5,000 is all these girls and their families will ever be paid. They are not paid again every time the episode airs, nor were they paid to appear on the "Life After Labor Reunion Special." That $5,000 is it. The only other "payment" they receive for being on the show is a lame Flip Camera that they used to film segments for their episode when MTV was not with them to film. They are allowed to keep the camera after they complete filming. Just wanted to clear that up…)
Anyway, Kayla wrote that she is nothing like she was when the show was filmed (back in 2010), and that she has grown into a happy and healthy adult. However, regardless of what she does, she will always be judged by who she was in her episode.
"Yes, it was my decision to put myself on TV, I have no one to blame but myself," she wrote. "As much as I wish I never did this and it would all go away, it won't…The person that I am now is what matters. Get to know me now. I am an adult, not the 16-year-old girl you saw on TV."
(Photos: Instagram, MTV)