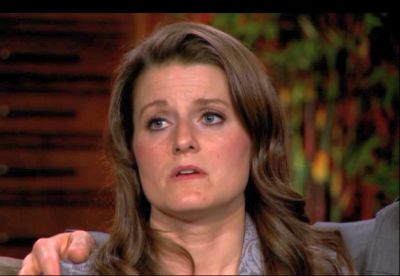 After the suspenseful season finale of Sister Wives aired, viewers were left with more questions than answers. In particular, viewers seemed to want to know about Robyn Brown's custody arrangement with her ex-husband, David Preston Jessop, since Robyn's current (and now legal) husband, Kody Brown, is hoping to adopt the three kids Robyn has with David. The possibility of the adoption was the reason the Browns gave for having Meri and Kody get divorced and Robyn and Kody get legally married.
Of course, The Ashley wanted to know more about the mysterious David Preston Jessop, so she did an intense sleuth session on him!
Robyn and some of her Sister Wives took to their Twitters after the finale to briefly explain why Kody wants to become the kids' new dad. According to the Browns, David has been absent in his children's lives for a long time.
"He doesn't [see the kids] out of choice," Robyn tweeted. "I am not making them choose. I can't control whether my ex chooses to take his time with them."
"Those 3 amazing kids have not seen their bio father for nearly 2 years," Meri Brown tweeted. "Kody is their dad for all intents and purposes."
"Kody has been a father in every respect to Dayton, Aurora and Breanna. They even call themselves Brown informally," Janelle Brown told fans.
There have been plenty of false reports about him circulating on message boards and websites– so The Ashley got down to business to see if she could find the truth out about David.
What she found out was that David may be many things, but he's certainly not a famewhore. In fact, he has  never done any media interviews in the five or so years this show has been on the air. The Ashley can confirm that he has been offered the opportunity to tell his side of the story (and was most likely offered a lot of tabloid money to do so), but he never has. His reasoning for not going public is not known.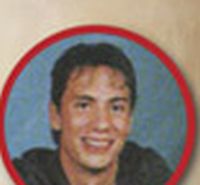 The closest any media outlet has every come to getting an interview with David is Star magazine's 2010 story that revealed his name. Someone the magazine cited as "a source close to David" said, "The very last thing on Earth that David Preston wants is to have the private lives of his kids televised."
He also does not have any type of social media account. (The Ashley did an intensive search; it does not exist.) David seems to be living somewhat off the grid in Montana.
We know very little about David from watching 'Sister Wives' episodes. We know that he knocked Robyn up (with son Dayton) before they got married in 1999. David filed for divorce from Robyn in 2007, three years before she married Kody. Robyn claims that David was abusive to her.
Here's what The Ashley found on David that you may not know:
He was born August 26, 1979, which makes him 35 years old currently.
He is the second-youngest of nine siblings, all boys. (That's just full siblings! Since his father had multiple wives, he has several dozen half-siblings.)
He is related to nearly all of the 'Sister Wives' cast! He is not only the first cousin of Christine, but is also related to Meri (via her father's "other" wives) and the third cousin of Kody, Robyn's second husband!
His father, Louis, was his mother, Mary's uncle by marriage at the time that they got married.
His son "Dayton" is actually named after him– Dayton's real name is David Preston Jessop Jr. "Dayton" is a nickname that is a combo of his first name, David, and middle name, Preston. Robyn claims that Dayton still goes by David at school.
In the book Becoming Sister Wives, Robyn claims she was "badly mistreated and misled" by David. They had planned for David to take a second wife, but their marriage fell apart before that could happen. (The fact that "misled" is included in there seems to point to the fact that David may have changed his mind about becoming a polygamist. After all, their marriage lasted over nine years, which isn't exactly a "quickie marriage."
He works/worked in the Heating, Ventilation and Air Conditioning business.
He is no longer part of the Apostolic United Brethren (AUB), the church in which the 'Sister Wives' stars belong.
His divorce papers from Robyn hint that alcohol may have been a contributing factor to the problems in their marriage. According to Starcasm, Robyn and David's divorce papers contained the suspicious stipulation: "Neither parent shall consume excessive amounts of alcohol in the children's presence." Hmm…
He does not appear to have remarried after divorcing Robyn.
He has no criminal record.
According to this very informative Tumblr post, David is related to people in that other TV polygamist family, the Williams of My Five Wives! David Preston Jessop shares relatives with all five of Brady's wives!
This article will be updated if more info becomes available on David.