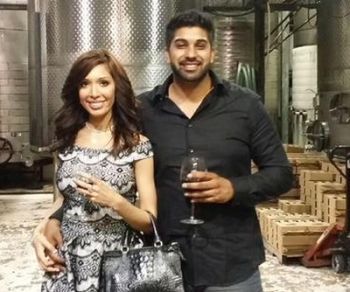 It's been nearly two years since Teen Mom star Farrah Abraham shocked, well, everyone, by releasing a sex tape with adult film star James Deen. Although Farrah still claims to this day that the tape was "leaked" and intended to be private (or something like that), its release took Farrah from annoying reality star to internationally known celebrity. Millions of people have watched Farrah's "Backdoor Teen Mom" video (and its sequel) by now. One man, however, has not yet seen the tape: Farrah's new boyfriend, Simon Saran.
In a new interview with Radar Online, Farrah revealed that she doesn't want her new real estate agent boyfriend to watch her getting it up the backdoor from James Deen.
"He does not have my sex tape!" she told the site.
While he may not have "Farrah Superstar: Backdoor Teen Mom," he does have his own spare version of Farrah's "backdoor." (OK, now this is getting too weird, even for The Ashley.)
"He has my sex toys!" Farrah said. "He loves it!"
Farrah told Radar that she gave Simon one of these lovely molds of her private parts, as well as her "Hand Stroker" toy. (The Ashley was too scared to Google it and find out what that was.) Since Simon lives in Southern California, and Farrah lives in Austin, Texas, the toys keep things spicy between them…or something like that.
Simon does not seem to be bothered by the fact that a bunch of other men are using his girlfriend's fake parts and sex tape to get their rocks off, however. Farrah has confirmed that he will appear on the upcoming season of 'Teen Mom,' and while their relationship isn't perfect, it's better than her past relationships.
"Simon appears on 'Teen Mom OG' because I'm open to showing as much as I possibly can," Farrah said. "If there is any bickering it is just because we're getting to know each other. I'm so fragile. My past has been filled with so many bad guys that I'm always worried if a guy is going to be honest with me."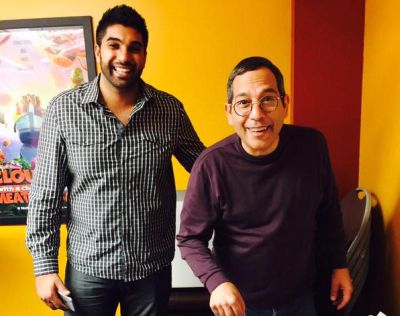 From what The Ashley can tell, Farrah and Simon have been together since last fall. (Farrah told Radar that they met at a charity event.) He has already made a good impression on her family. In a February Facebook post, Farrah's father Michael Abraham wrote how happy he was that Farrah has found love.
"This year is our growth year from Sophia doing well in school and most of all Farrah dating a very nice gentleman which is allowing her to finally open up and enjoy the blessings of a healthy relationship," Michael wrote.
The Ashley is still betting that we will see Farrah and Simon on an upcoming season of Couples Therapy. They have already hinted that this may be coming our way soon.
Anyway, we will meet Simon and see the rest of the Abraham clan when 'Teen Mom OG' premieres next Monday! Click here to watch the trailer!
(Photos: Twitter)