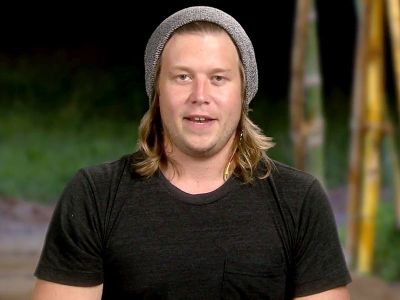 More information has been released regarding the tragic death of Ryan Knight, star of The Real World and current season of The Challenge. Knight was found dead on Thanksgiving morning last year. TMZ broke the story of his death, but had very few details on what caused his demise, other than that Knight had been partying the night before and may have taken "some pills" before lying down on his friend's couch to go to sleep. He was found dead the next morning, with his own vomit covering him.
Earlier this week, TMZ released more information regarding what caused Knight's death. An autopsy was done on the 28-year-old reality star, as well as a toxicology report. The results of the toxicology report revealed that Knight had several drugs in his body at the time of his death, including the painkiller Tramadol, cocaine, methadone (a drug often used to treat an opiate addiction), Xanax and a "high level" of alcohol.
The Kenosha County medical examiner determined that Knight died of an accidental overdose.
Knight's 'Challenge' cast mates have continued to mourn him in the months since his death, particularly his ex-girlfriend, Jemmye Carroll. She frequently posts about Knight on Twitter, and has revealed that she will not participate in future seasons of 'The Challenge' because she doesn't want to do the show without Knight.
Knight died just two weeks after Diem Brown, another contestant on 'The Challenge: Battle of the Exes', passed away from cancer. The show's production team has dedicated the current season of the show to both Knight and Diem.
(Photo: MTV)