Exactly one year ago, the six stars of the first season of Married at First Sight walked down the aisle and married a complete stranger. Today, two of those couples– Cortney Hendrix and Jason Carrion, and Doug Hehner and Jamie Otis— are still happily married and celebrating their first anniversary! The couples, who starred on the spinoff show, Married at First Sight: The First Year, celebrated their anniversaries with sweet social media posts.
"ITS OUR ANNIVERSARY!" Jamie tweeted, along with a photo of her and Doug at their vow renewal ceremony, which will be featured on a special that will air this week. "This man stuck by my side through thick & thin showing me selfless love."
"1 small step for singles 1 GIANT leap for #MAFSFirstYear (Thats wht Neil Armstrong said) Happy 1yr!" Doug responded.
Jamie later revealed that she had legally changed her last name to Doug's as an anniversary surprise.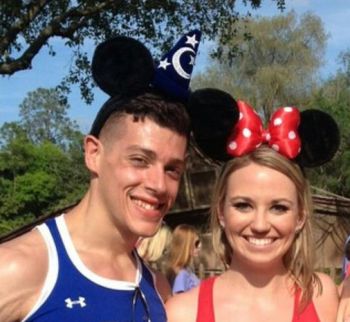 Cortney and Jason, who toward the end of the season were experiencing some relationship trouble, celebrated their anniversary with a trip to Disney World. Cortney later shared her thoughts on her marriage on her Instagram account.
"I can't believe it's been a year already!" she wrote. "Many laughs, many tears, many changes- and still a whole lotta love!! Happy anniversary to my one and only, my Brooklyn Prince Charming, and the only man who has ever loved me more because I wasn't perfect. I love you Jason. And thank you for still loving me."
Jason posted a sweet message to his wife on Facebook.
"Can't believe it's been one year! So blessed to have met my true love at of all places…at the alter!!" he wrote, later adding on Twitter, "Nothing felt forced. It was real right from the start. Never believed in fate but I'm a believer!"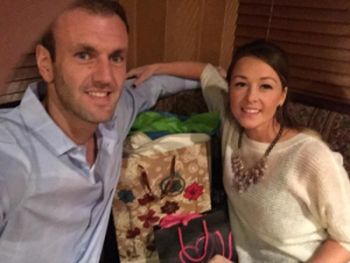 Six new couples are currently starring on the show's second season, which began filming last December. While the show's fans seem to be excited about the new season, many are hoping that the network will continue telling the stories of Jamie and Doug, and Cortney and Jason, even though they've now made it past the one-year point.
The Ashley reached out to a network rep, who had no official comment (yet!) as to whether or not the Season 1 couples' spinoff will get a second season. The Ashley will update as soon as she hears more about a Season 2!
Stay tuned for The Ashley's interview with 'Married at First Sight' star and expert Dr. Joseph Cilona, which will be posted later this week!
(Photos: Instagram, Twitter, FYI)