By Holly Rasmussen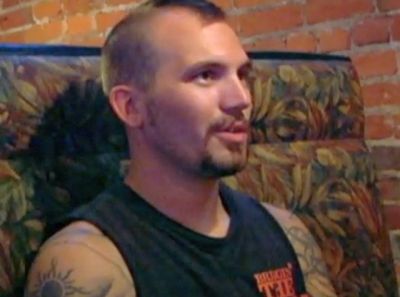 Another day, another arrest for Teen Mom 2 baby-daddy Adam Lind!
Shocking, we know…
Starcasm broke the story Tuesday that Chelsea Houska's ex-boyfriend was arrested on a warrant for Failure to Appear in Lincoln County, South Dakota. Really, Adam? Really? You can't make it to court? You've been there enough times. You know where it is.
According to Starcasm, the father of two, (he has daughter Aubree with Chelsea and daughter Paislee with Taylor Halbur) was arrested Monday after a court appearance with Chelsea, where he was asking for unsupervised visitation with Aubree. (Yeah, that sounds like a bad idea, given his bad boy track record.) Apparently the judge agreed, as a source told Starcasm that his request was denied.
After the court hearing, the judge apparently realized that there was currently a warrant out for Adam's arrest, due to him failing to appear at a previous child support case, so he was immediately arrested.
According to Starcasm's source, Adam was irate and surprised when he was arrested. (There's a lesson to be learned here, kids; avoid courtrooms if there's a warrant out for your arrest. Or, you know, just don't be a deadbeat.)
Starcasm quoted a department rep from the Lincoln County Sheriff's Department as saying, "[Adam] posted bond in the amount of $849.41 cash and was released." (If we added up all of the money the 'Teen Mom' franchise stars have paid in bonds and court costs, it would probably add up to over a million dollars. Ahem, Jenelle.)
Anyway, as we know, Adam's ex, Taylor, filed a petition in October of last year requesting child support for one-year-old Paislee, but doesn't seem to be getting it. According to the site's source, Adam was ordered to pay $550 per month in child support for Paislee, but failed to pay it.
"Adam only sees Paislee a few days a month at most and now Paislee has more needs. It would be nice of Adam to put in some help because she is his daughter, too," the source said.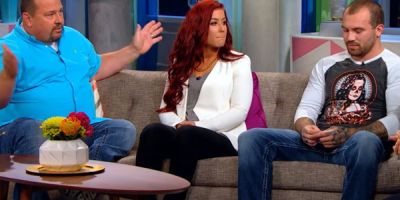 Don't hold your breath, Taylor. Maybe she should have given Chelsea a call before she decided to breed with this guy. Adam does, however, have a new job. He recently started work as a welder for a Sioux Falls-based manufacturing company. Of course, he also gets a paycheck for appearing on 'Teen Mom 2.'
In between getting arrested and not paying his child support, Adam found the time to take to Facebook and complain about not getting to see Paislee.
"It shouldn't even come down to me paying someone to serve her with papers to see my child…But such is life…Wish me luck ppl," he said in February. "I will be getting my kids."
Just a thought but… maybe you should work on not getting arrested and paying your child support, Adam. Then, you could probably see your kids more.
This is Adam's first arrest of 2015. In December 2014, he was thrown in jail for domestic stalking, and in June he was arrested for violating his probation stemming from his many DUI charges. In May 2014 he was arrested for driving on a suspended license. Oh, and then there was his DUI arrest in March 2014…the list goes on and on…
Adam's arrest will likely be addressed on the sixth season of 'Teen Mom 2,' which is currently being filmed.
(Photos: MTV)