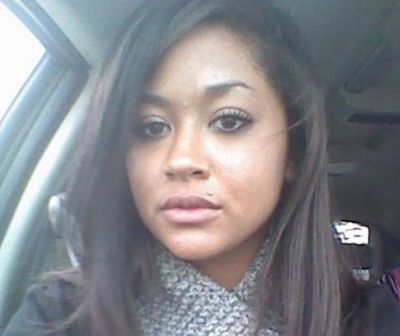 Valerie Fairman made all of the major media outlets in February when she was picked up for prostitution in Delaware. Valerie, who appeared on the second season of 16 and Pregnant, had long been struggling with addiction by that time, and The Ashley provided you the full, tragic tale of what Valerie's life has been like since she appeared on MTV back in 2010.  (Click here to read about the crimes Val had been facing before the prostitution arrest in February.)
The Ashley had been waiting to get some confirmation on a few details (hence the delay in posting this), but she now has a full update on Valerie.
She can exclusively report that Val was released from the Chester County Prison on March 31 and is now out on parole. At the beginning of March, a judge sentenced her to 16 days in jail for violating her previous parole, which she served.
The Ashley can also exclusively report that while Valerie was in prison, she received multiple offers from adult entertainment companies, trying to capitalize on her "fame" and turn her into the next "Backdoor Teen Mom!"
However, a close friend of Val's tells The Ashley that Valerie would never even consider taking one of the offers and is not interested in doing adult movies.
She is currently on probation, and will be for the new two years. Valerie owes over $6,000 in court fees and fines, and she must enroll in an inpatient treatment facility as a condition of her parole.
The friend says that Valerie really wants to get clean and finally kick her drug addiction. As The Ashley previously reported, Val has battled with a heroin addiction for a while now. Her friend says that Valerie was focusing on getting clean while in prison and luckily, she has the support of her adoptive parents, many of her other family members , her friend and now her birth mother, Beth, who has come back into Valerie's life.
As for Valerie's daughter, Nevaeh, she is currently living with Val's adoptive parents, who have custody of her. However, Nevaeh's father, Matt (Val's ex from '16 and Pregnant') is very involved in his daughter's life. He sees her all the time, and plans to eventually seek full custody of the little girl, who is now five years old. The Ashley's source says that Nevaeh is doing great, going to school and living a normal life.
The Ashley will keep you posted on Valerie's progress.
(Photo: Facebook)