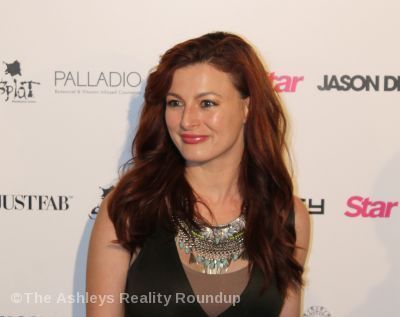 Rachel Reilly is everywhere these days! The former Big Brother and Amazing Race star is set to appear in the feature film "Axeman II: Overkill" alongside Farrah Abraham, and is about to star in her very own reality show with husband Brendon Villegas!
The Ashley caught up with Rachel on the red carpet at Star Magazine's Hollywood Rocks party on Wednesday night, where the reality star was happy to chat about her new reality show, which will be making its way to our television screens soon.
"We are working on a lot of stuff!" she told The Ashley. "We are going to be doing a show called 'After Reality.' We went to Coachella [last week] to start promoting it. We are going to do the big launch soon."
The show will have a sort of 'Newlyweds: Nick and Jessica'-esque feel to it, according to Rachel, and will showcase her daily life with Brendon, as they navigate the entertainment industry together. The show will be on the Rush It Network.
"It's Brendan and I, our lives, figuring out what happens after appearing on reality TV," Rachel said.
Rachel reports that she and Brendon, who married in 2012, have other big plans for the future.
"Marriage is so great!" she said. "We are actively trying to have a baby! We are definitely having babies, but these things take time. It's still the plan, it's happening."
In the meantime, Rachel is busy promoting her new film, 'Axeman II: Overkill,' which also stars Teen Mom OG's Farrah Abraham. The movie, which Rachel described last year as a "fun, super-campy '80s-style horror flick," was shot in California last fall. Rachel told The Ashley that the movie was recently purchased by a studio, which means it will be in theaters, instead of going straight-to-DVD.
"It was so amazing shooting the movie, and we are so glad that it is going to be in theaters now," Rachel said. "We are so excited!"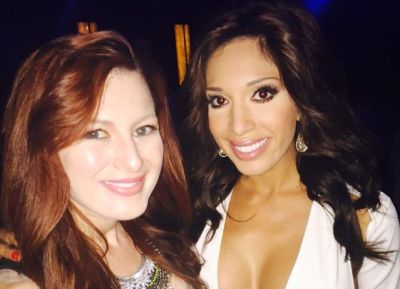 Working with Farrah, who has a reputation for being, um, difficult on the set of 'Teen Mom,' was an interesting experience for Rachel.
"I think everyone on set got along really well," she said. "I had a few scenes with Farrah and we talked about how she's religious. She was actually nice and cordial to everyone."
Of course, Farrah is still Farrah, no matter if she is on the set of a movie, or shooting scenes for 'Teen Mom.'
"I thought she would be different in real life, but she isn't," Rachel said. "She's Farrah. She's exactly how she is in interviews. What you see is exactly what you get with Farrah. A lot of people are totally different when they're off camera than when they're on camera, but not her."
'Axeman II: Overkill' will be released later this year.
(Bottom photo: Twitter)