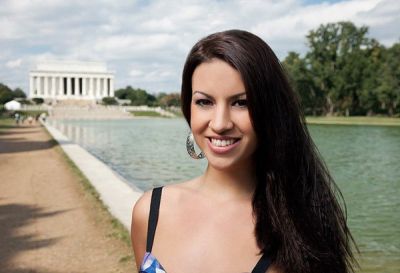 A Real World: DC star is asking the show's fans to help her get treatment for a debilitating illness.
Ashley Lindley, who starred on the show's 23rd season in 2009, is suffering from some sort of bacterial infection in her gastrointestinal tract, which has left her bedridden for months and, in her words, "stripped me of my independence and ability to fully care for myself."
The former reality star, who has never appeared on The Challenge, created a GoFundMe page a few months back in hopes of getting donations from fans who want to help her pay for an expensive medical procedure that may help her. While she has been getting generous donations from fans, unfortunately, her health has not improved.
"Unfortunately, my body has become worse," Ashley wrote on the GoFundMe page. "My weight has become alarmingly low, as has my physical strength. I can no longer walk throughout the house without becoming winded and I have been fainting on a regular basis from malnutrition and dehydration.
"Currently, I am on a short list for a new medical procedure that is not covered by our insurance," she wrote. "If chosen, we will need a cash payment for the specialist, the tests associated and the procedure itself- all of which we cannot foresee affording."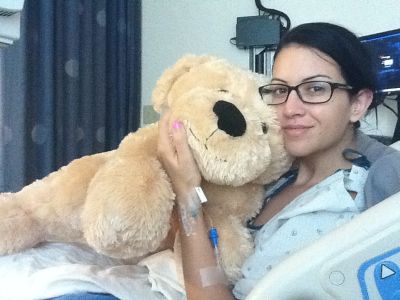 Ashley, who married camera crew member Daniel Shaffer in 2014, is unable to work due to her illness.
"At this time, I am humbling asking for help," she wrote. "My husband has had to take a lot of time off of work to care for me. As I currently cannot work and we have ever-increasing medical bills- we are in a compromising position."
To date, fans have donated over $3,800 to help with Ashley's medical procedure.
Ashley starred on 'Real World: DC' with Ty Ruff and Emily Schromm, who would go on to be favorites on 'The Challenge.' After her time on the show, Ashley got a few bit parts in movies and television shows.
To read more about Ashley's health crisis, or to donate, click here.
(Photos: MTV, GoFundMe)