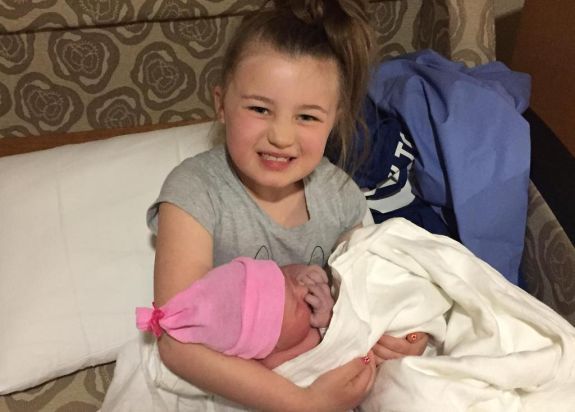 Teen Mom OG star Gary Shirley and his girlfriend Kristina Anderson welcomed their new daughter on Thursday night, and now Gary has shared the first photo of his baby– and her name!
The baby is Gary's second child, as well as Kristina's second child, and is doing well, according to Gary's social media posts. The little girl reportedly weighed in at 7 lbs, 11 oz at birth.
Today, he posted a photo of his older daughter, Leah, holding the new baby, along with the caption, "20 minutes after she was born!"
He also revealed his daughter's name: Emilee!
Gary's ex-fiance and other baby-momma, Amber Portwood, is currently engaged, but don't expect her to be the next one to get a Pitocin drip in the maternity ward! When Amber was asked by a fan on Twitter yesterday if she plans to have more children, the 24-year-old replied, "Actually not as of right now."
We do not yet know whether or not Emilee's birth was filmed by MTV, or if it will be added to the existing 'Teen Mom OG' Season 5 footage.
(Photo: Twitter)