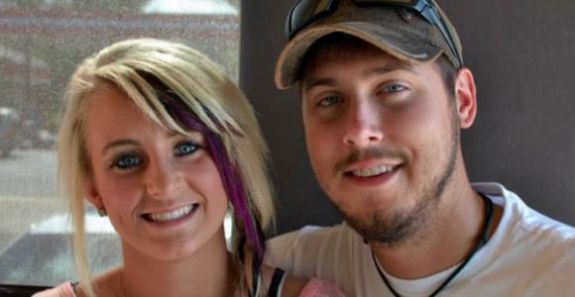 Over the last week or so, there have been some major events taking place in the saga of Leah and Jeremy Calvert. The Teen Mom 2 couple is still very much on the path to divorce, and The Ashley can exclusively reveal that Leah and Jeremy met with their lawyers today to work out aspects of the divorce, including who will get custody of their two-year-old daughter, Adalynn.
A source very close to the couple tells The Ashley that Jeremy is very eager to get the details of the divorce figured out as fast as possible. (He is ready to be done with Leah, her drama-loving family and everything that comes with it.) Because of this, says the source, Jeremy is willing to give Leah way more money than he initially wanted to, just to get things squared away faster.
Although they only have one child together, the source tells The Ashley that Leah was seeking well over $1,450 a month in child support from Jeremy, a price that Jeremy was most likely going to agree to, even though he knows it's unfair. This may explain the tweet he posted today about working and money.
"I'm so glad I grew up in the country and understand what it's like to earn a dollar," he wrote.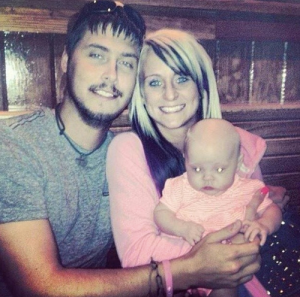 One thing Jeremy is not willing to budge on is custody of Addy, the source tells The Ashley. He does not feel that Leah is currently a fit mother. The source tells The Ashley that Leah wants Addy spend more time at her house than at Jeremy's and is seeking more than 50/50 custody. One can look to Jeremy's Twitter account today to see yet another hint of what's going on.
"60/40 bahahah," he told his friend on Twitter. (The Ashley can't confirm this particular fact but is almost positive that this is a reference to the 60/40 custody split Leah was initially seeking before going into the custody meeting.)
Oh, and The Ashley has one more bombshell for you regarding Leah: She did, indeed, go to some sort of therapy/treatment center for her (alleged) prescription drug habit over the weekend; multiple sources have confirmed this to The Ashley. However, Leah left almost immediately.
Leah's trip was being kept very under-wraps; however Leah's best friend, Kayla Roush, gave social media users a hint as to what was going on when she posted a photo of her and Leah in a car to her private Instagram account over the weekend. The photo featured the caption, "So proud of you. I love you forever. 23 years of the most insane friendship." The photo wouldn't have been noteworthy if it hadn't been posted this past weekend. (Also, notice the suitcase in the backseat.)
Leah's mother, Dawn Spears, denied on Leah's official Facebook page on April 20 that Leah was going to a "drug rehab." However, multiple sources confirm to The Ashley that Leah did, indeed, go to some sort of treatment center (not sure what type) but has already left and come home, hence how she met with Jeremy and the lawyers today.
The Ashley was just made aware that In Touch Weekly published a story stating that Leah is currently in rehab, and will be there for a month. While this may have been the original plan, it is no longer true, as she has left.
At this time, The Ashley has no idea whether or not Leah's (alleged) rehab stay, or her meeting with Jeremy today, was filmed for the sixth season of 'Teen Mom 2.' Also, The Ashley does not have any information on the current status of Leah's custody of her twin girls with Corey Simms.
The Ashley will update this when she gets more information. To read all of the stories associated with the Leah/Jeremy Divorce Saga, click here!
(Photos: Facebook)