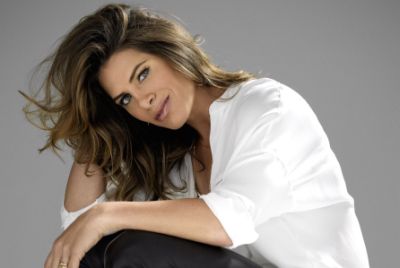 If you've been holding your breath hoping that Jillian Michaels would eventually be coming back to The Biggest Loser, it might be time to exhale. The notoriously tough trainer has just announced that her next venture will be in reality TV, but has nothing to do with people losing weight.
On Tuesday, E! announced that it has ordered a new reality show starring Jillian called Just Jillian, which the network claims will give viewers an "authentic and unfiltered look" at Jillian's personal life.
Variety reports that Jillian will serve as an executive producer of the show, which the site claims will "follow the fitness guru as she juggles her business, family, friendships, victories, failures, laughter, tears and everything in between." It will aim to show that there is a lot more to Jillian than the aggressive, screaming trainer we often saw on 'The Biggest Loser.'
Jillian quit the weight loss reality show in 2014, stating that, among other reasons, she was leaving because she was tired of the public seeing her as a monster.
"Millions of people have this warped negative perception of me," she told People in July. "In the beginning of the show it was tough love. You saw the tough, and you saw the love. [But in recent episodes] you saw none of the relationships, none of the bonds that I build with my clients."
Jillian also claimed that she was unhappy with how she was edited to look on 'The Biggest Loser,' which also played a part in her leaving the series.
'Just Jillian' will likely feature Jillian's family, which includes her longtime partner, Heidi Rhoades, and their two children.
Jillian's going to be one busy lady: She is also slated to serve as a host and judge of the upcoming show Sweat Inc., a competition reality show that will air on Spike TV. According to Us Weekly, Jillian and other health and wellness experts will "judge 12 aspiring fitness entrepreneurs as they compete to create the next industry phenomenon." It will premiere this fall.
'Just Jillian' is slated to make its debut on E! in January 2016.
(Photo: NBC Press)