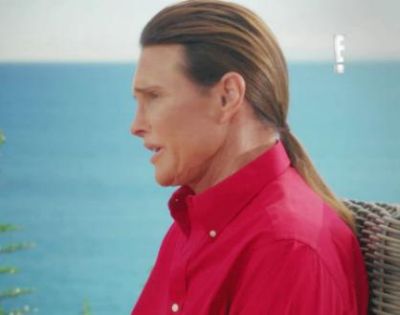 Diane Sawyer's highly anticipated interview with Bruce Jenner last month brought in nearly 17 million viewers, so it's no surprise that the Kardashian clan is now trying to rake in some of that publicity for themselves.
Last week, E! announced that it will air a two-part Keeping Up with the Kardashians special that will deal with Bruce telling his family that he is transitioning into a woman. The "About Bruce" special, which is scheduled to air on Sunday May 17 and Monday May 18, will feature the whole Kardashian/Jenner gang reacting to Bruce's news.'
Today, the network released the second clip of the "About Bruce" special, which deals with Bruce's relationship with ex-wife, Kris Jenner.
In the clip, Bruce commends Kris for being so accepting of his transition, and has nothing but nice things to say about his ex.
"You know, Kris is a really good woman and I love her to death," Bruce, who has not yet revealed his female name publicly, says. "And the love and acceptance I have gotten from Kris is absolutely overwhelming."
We are also treated to home video clips, in which Kris and Bruce are shown looking very much in love.
"We had so much in common that it was kind of a match made in heaven. We went to races. We played golf. We went snow skiing," Kris says. "I mean, there wasn't anything we didn't do, and we could not keep our hands off each other."
We also get to see clips of Kendall and Kylie Jenner as youngsters (before they became obsessed with fame).
According to E!, the two-day special episode of 'KUWTK' will "reveal intimate conversations that Bruce had with his famous family, in which they discussed his transition. The specials will also explore each family member's struggle to process his or her own feelings as they all work through hearing from Bruce directly about finally living life as the person he has always known himself to be."
This is the second clip of the "About Bruce" special that the network has released. The first shows Kendall tearing up as she talks about how amazing Bruce is as a dad.
Watch the newly released clip below:
(Photo: E!)