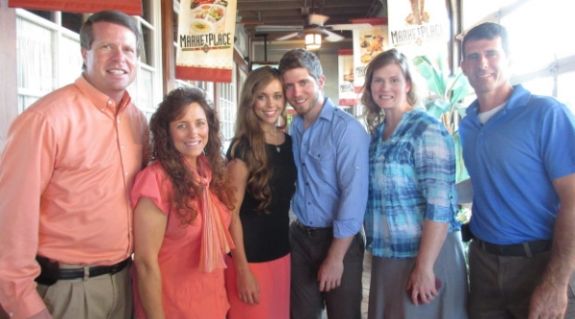 Ben Seewald has yet to speak out about the controversy concerning his brother-in-law, Josh Duggar, who recently confessed to molesting five underage girls, one of which was likely Ben's wife, Jessa Seewald. However, Ben's parents Michael and Guinn Seewald recently made their feelings about the scandal known in a blog posted on Saturday night.
In the blog post, the Seewalds stated that they not only stand "in solidarity" with the Duggar family, but also say that Josh's parents, Jim Bob and Michelle should be "commended" for how they handled the situation after Josh confessed 12 years ago to fondling the five young girls, four of which were his younger sisters. (Click here and here to get all of the information on that.)
"I believe that Josh's parents acted in a way that godly parents should," Michael Seewald wrote.
"They did not turn a blind eye, but earnestly sought help from the church, counselors, and eventually the police. Maybe they didn't do it in a way that pleases everyone, but they acted decisively to confront the sin, to call a penitent son back from his errors, and to seek to aid the hurting victims…In their efforts to salvage the wreckage that these transgressions brought, and bring healing to all involved, Jim Bob and Michelle are to be commended," Michael wrote.
He stated that the Duggar parents were not obligated to share what Josh had done with the public.
"Some people act as if it was the Duggar's responsibility to have made this sad episode in their family public knowledge," Michael wrote. "They are to be praised for not hiding this from the appropriate parties and eventually the police, but they owed it to no one else to publicize the sins of a minor child… How many of you would broadcast the sins of your children to the whole world? Would you be willing to publicize your own darkest moments? "
Michael shamed In Touch Weekly for "illegally obtain[ing] a police investigation involving minor children and publish it for whatever nefarious purpose they had in mind."
The Ashley would like to clarify that the police reports was obtained legally via the Freedom of Information Act. The magazine did not act outside the law by obtaining it, as Michael and many Duggar supporters have been claiming. The police report could have been accessed by anyone who requested it (until Friday, when it was destroyed by court order).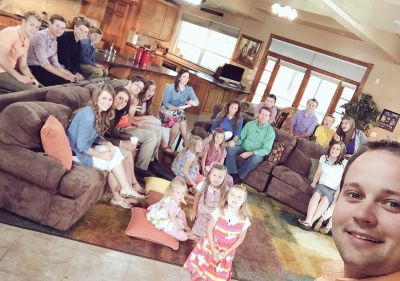 The mayor of Springdale, the city where the police report was filed, confirmed that, while the higher-ups of the Springdale Police Department did not want to release the record, they had no choice but to give it up when it was requested via the Freedom of Information Act by In Touch.
"From every indication I have, the chief and city attorney reluctantly did what they had to do to comply with the state (freedom of information) law," Springdale Mayor Dough Sprouse stated.
In the blog, Michael basically stated that the media and critics of 19 Kids and Counting have been looking for a Duggar scandal for years (which is true), and now that they have finally got one, they are acting like sharks "in a feeding frenzy" when "there is blood in the water."
After telling Josh to "hang in there," Michael encouraged other sexual assault victims to use this scandal as motivation to speak up about their assault.
Michael's son, Ben, is still following Josh on Twitter, but has removed all mentions of being on '19 Kids and Counting' from his Twitter account. He has yet to make a statement regarding the situation with Josh.
To read the Seewalds' full blog post, click here.
To read all of The Ashley's posts on the Josh Duggar sex abuse scandal, click here.
(Photos: Facebook, TLC)