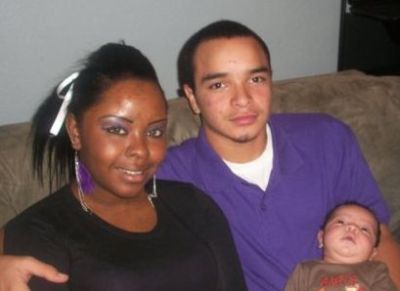 A father featured on the third season of  16 and Pregnant is facing some very serious charges in Texas, The Ashley has discovered.
Zak Hegab, who appeared on the MTV reality show in 2011 when his girlfriend at the time, Kianna Randall, was pregnant with their son, Kay'den, was only 15 when we last saw him, and has managed to get himself into a lot of trouble since he appeared on the show. The Ashley can confirm that the now-21-year-old is currently sitting in a Tarrant County, Texas, jail cell, after being charged with aggravated sexual assault on a child last year.
According to Tarrant County court reporter Debbie Edwards, Zak has been incarcerated since August 2014 on that charge, as well as violation of his parole stemming from a previous conviction.
Longtime Roundup readers may remember that Zak spent some time in a Texas juvenile detention facility for his part in a 2011 armed robbery crime spree. He, along with Kianna and several others, were arrested for multiple armed robberies. Kianna was taken to jail, but Zak was still a minor so he was sent to a juvenile detention facility. It was reported that Zak was sentenced to 15 years behind bars for his crimes, but his sentence length was not confirmed, due to his age at the time. Kianna received 10 years of probation for her crimes. Her probation was later revoked when she was arrested again in December 2014.
Anyway, after Zak's release from "juvey,"  he was arrested at least one other time before his arrest on August 18, 2014 on the charge of aggravated sexual assault of a child.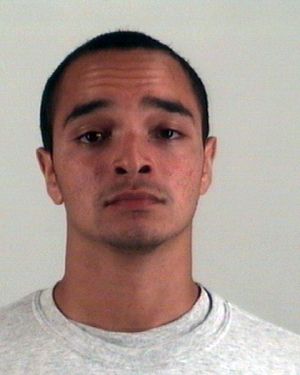 According to the Texas Penal Code, a sexual assault on a child is labeled as "aggravated" if one or more of the following things took place: the child was under 14 years old at the time of the incident, a deadly weapon was used, a "date rape" drug was used, or serious bodily harm was threatened or carried out.
(Please note that the alleged victim of the crime, nor his or her age, have been disclosed.)
A status conference was held in a Tarrant County courtroom last Tuesday in regard to Zak's case. He is currently still behind bars, as he has been since his arrest in August. His bail is currently set at $40,000, the Tarrant County court reporter confirmed to The Ashley.
On Kianna's '16 and Pregnant' episode, Zak expressed his desire to parent their baby, due to him only having five memories of his own absentee father.
"I think the main reason I want him is because my dad was never around," Zak told Kianna when they were considering placing their son for adoption.
According to the Tarrant County website, Zak's case is currently in the consultation phase. If he doesn't take a plea deal, his case will move to the next step toward a court trial.
The Ashley will update this story when she gets more information.
When contacted by The Ashley, Zak's attorney, J. Warren St. John, stated that "due to pending litigation" he was unable to comment.
(Photo: Tarrant County)
UPDATE (August 27, 2015): Zak was released from police custody this week. At this time, it is not known whether or not the charges against him were dropped, but he is no longer behind bars.
*Media outlets must credit The Ashley and provide a link back to this story.