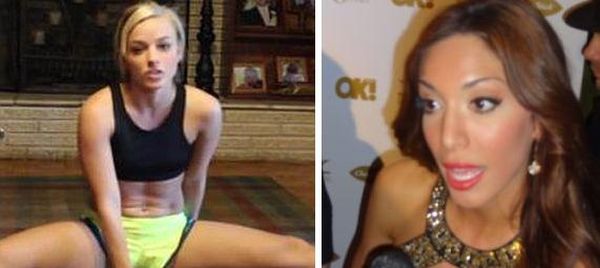 By Holly Rasmussen and The Ashley
Another week, another Teen Mom catfight! Teen Mom OG star Farrah Abraham just can't seem to stop picking fights with other stars from the MTV franchise. This time, her victim was former Teen Mom 3 star Mackenzie McKee and it involved two of Farrah's favorite things: plastic surgery and money!
At the OK! Magazine So Sexy party last Thursday night (which The Ashley attended), a reporter for TMZ asked Farrah for her thoughts on Mackenzie recently starting an online fundraiser to raise money for breast implants.
Farrah, who is no stranger to plastic surgery, said Mackenzie should shell out the money herself. In an interview today, however, Mackenzie stated that the fundraiser was "sort of a misunderstanding," but Mackenzie's explanation came after Farrah ripped into her for begging fans for boobs!
"If you don't have the money don't do it. You can work your ass off to pay for it," Farrah said.
Farrah added that the fundraising website was for people who "sit on their couch all day and want to get their boobs done."
"I could fund somebody who sits on their couch all day, so they could have boobs, or they can actually work hard for it, and they could get their boobs done," Farrah added. "I'm personally not going to fund that, so maybe not bring that up to me."
Um…didn't Farrah just fund her mother, Debra Danielson's face lift? Just sayin'….
Anyway, Farrah made sure to let us all know that, because she's a big star, she didn't have to pay for her own breast implants.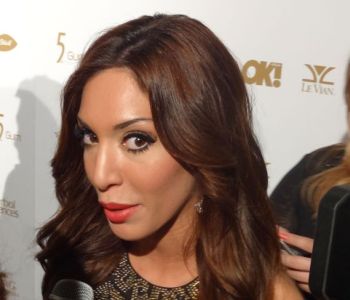 "I definitely got mine for free, so I think if you have a big enough name, you can do that," she explained to TMZ.
When Farrah heard Mackenzie was asking for $20,000 for the surgery she said breast implants are cheaper than that and maybe Mackenzie was trying to rip off people.
Of course, someone sent the link to Farrah's interview to Mackenzie, who tweeted several jabs at Farrah including, "No wonder everyone likes Maci and not Farrah," and "Kudos to everyone who has never made a sex tape."
Earlier today, Mackenzie did an interview with HollywoodLife in which she threw some more zingers at Farrah, and explained what was going on with her fundraising page.
"Farrah is Farrah and she is known for bashing others," Mackenzie told the site. "Farrah…Yes you have a big name but if being a p0rn star is how to get there then I never want a name that big. I plan to go far in the fitness industry and just walking across the stage takes a lot more work than opening your legs on camera."
In.The.(Plastic-Surgically-Altered) Face.
"I hope one day you [Farrah] can find peace in your heart to actually have positive things to say about others," Mackenzie added. "I hope you one day realize that doing p0rn isn't the best thing for your daughter."
Mackenzie went on to explain that, while she did indeed set up a fundraising page for a boob job, she did so before she fully understood how the fundraising site actually worked.
"The whole MyFreeImplants site thing was a bit of a misunderstanding," Mackenzie said. "I would never ask fans to pay for my boobs, which is why the profile was deleted the same day once I realized how the site works. I hope people don't think I'm that lazy and greedy of a person."
She confirmed that she does want to get a new rack, however.
"Other than working in a salon full time, I also have many social network endorsement deals which is how I'm paying for what I want," she stated.