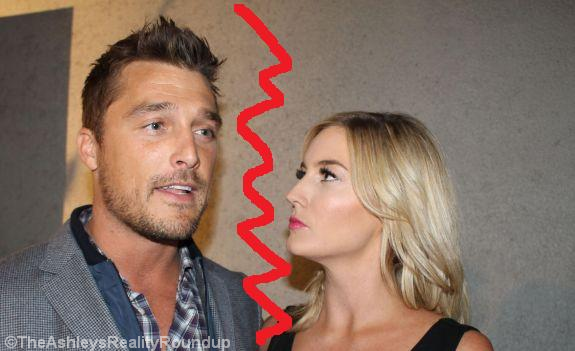 It looks like Chris Soules' made-for-TV fiance, Whitney Bischoff, wasn't meant for life on the farm.
Just weeks after Whitney joined 'The Bachelor' star on his Iowa farm, the couple has broken up and called off their engagement. The news came today thanks to a tweet by the show's creator and executive producer, Mike Fleiss.
"Sad news to report: Chris and Whitney are no longer engaged…" Mike tweeted.
The couple, who met on the most-recent season of 'The Bachelor, issued a joint statement to Us Weekly today.
"Whitney Bischoff and Chris Soules have mutually and amicably decided to end their engagement," the couple told the magazine. "They part with nothing but respect and admiration for one another and will continue to be supportive friends. They wish to thank everyone who has supported them through this journey."
It's been just over six months since the couple's engagement was filmed in Iowa.
It had long been rumored that Whitney was not happy to be moving to Chris' farm. Numerous tabloid stories came out stating that Whitney planned to ditch Chris after his stint on Dancing with the Stars ended, and that she wanted to pursue more reality TV options.
In April, The Ashley interviewed Chris and Whitney as they walked the red carpet of the Star Magazine Hollywood Rocks party. When The Ashley asked Whitney if she, personally, wanted to a career in Hollywood, she hesitated to answer, but finally denied that she did.
"No I don't [want to do more reality TV]," she told The Ashley. "I am pretty excited to get back to normal and go to Iowa to experience life on the farm."
Chris also stated that he had no interest in staying famous.
"I have no ambition to be an actor, or do anything other than farm," Chris told The Ashley.
In their breakup announcement, Whitney and Chris did not state the reason for their split.
They are just the latest 'Bachelor' franchise couple to bite the dust. In Jaunary, recent Bachelorette Andi Dorfman broke up with her fiance from the show, Josh Murray.