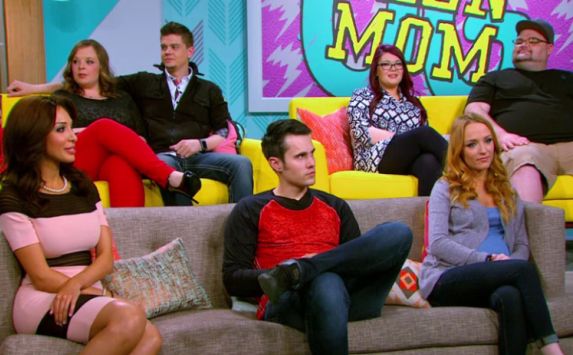 The "OG" season of Teen Mom is about to come to an end, but not before the gals sit down with Dr. Drew on a tacky pink set to talk about their daddy issues and basically regurgitate all the crap we watched all season! It's reunion time, y'all!
The Ashley typically doesn't recap reunions but since she skipped the finale recap, she figures she owes you guys one.
The cast arrives to the set for the reunion. Dr. Drew has a strong cup of coffee in-hand, Tyler and Catelynn have brought Nova and Farrah has brought her backdoor (and bad attitude!) so it's almost time to get started. Oh, and Maci and Amber are there too.
Farrah seems to have brought her own pom-poms to cheer for…well, herself. As you do.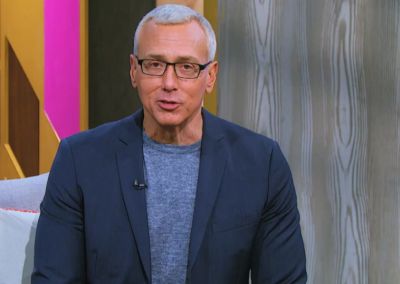 Dr. Drew comes out on stage, eager to make these girls cry. (He must get some sort of bonus for every girl he can make bawl. The Docta is really good at making people feel crappy about themselves and their crappy decisions.)
All of the original cast members start off on the stage—the original four girls, as well as Tyler, Gary and Ryan. (Surely they had Gary's recliner and Ryan's bed wheeled into the studio so they could relax between takes. There's no way Ryan stayed awake a whole hour to shoot this.)
Dr. Drew talks about how great it is to see the gang back on the ol' Crying Couch, and then we watch clips of all of the girls basically getting pregnant or engaged. (They also throw in a few Farrah ugly-cries, one or two Tyler fat-shaming quotes and the obligatory "I'M DONE!" from Amber, just for good measure.)
The girls then talk about how weird it is for them to all watch each other's stories play out. Dr. Drew looks to the show's wordsmith, Ryan, for some wisdom, but all he gets is a glazed-over stare, as per usual.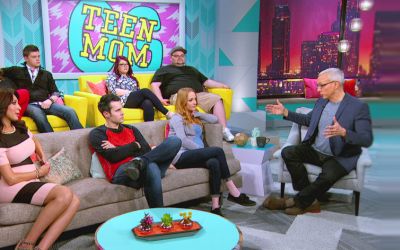 Catelynn says that when she has grandkids someday, they won't believe that she was once on MTV. Um…that's only going to be in 16 years, hun, and, let's face it, this damn show will probably still be on the air by then.
OK, that was mean. Let the hate comments commence.
Anyway, the first girl to hit the couch is Maci. Of course, the first thing The Docta wants to discuss is Maci's decision to quit the show.
Seriously—the girl was gone for one freaking commercial break. Butch has had mullet grooming sessions that have lasted longer than the time Maci was off the show. Can we please move on?
She tells us that she was actually pissed at MTV, not Farrah, because they basically tricked her into doing the season. (They didn't trick you into cashing that paycheck, did they though, Maci?)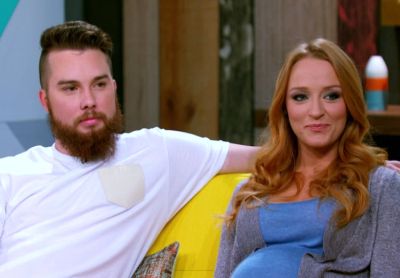 Next they wheel out Taylor, who is having his first interview with Dr. Drew. They discuss how Maci keeps birthin' babies for different dudes without getting married. Dr. Drew calls them out for stopping birth control, yet calling the pregnancy a "surprise."
Taylor is pretty awesome; he says he'll marry Maci when "MTV gives me my next check."
So, essentially, he wants MTV to pay him to take one for the team and be the dude that finally marries Maci. Taylor just got about 10 points with The Ashley for saying that.
Next, they wake Ryan up from his nap so he can go out on the stage. Dr. Drew is trying to joke around with Ryan, bring up Bentley, but talking to Ryan is basically like talking to a teddy bear…that spits. (Also— why are Ryan's pupils so big? Is he HIGH! HIGH!?)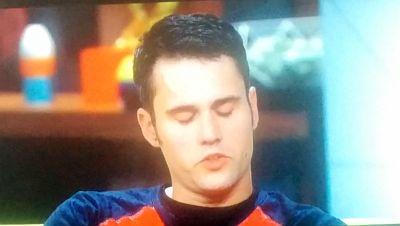 Ryan does manage to string together one coherent sentence when he's asked about Farrah. (It's painful, however, how long it takes him to spit out that sentence.) He basically says that MTV is dumb for doing a pregnancy prevention show and using a woman who sells her "artificial body parts" for profit as their spokesperson. While this is not untrue, Dr. Drew brings up the fact that women who are single moms have to go through "all sorts of measures" to support their kids.
UM…seriously? There aren't all that many single moms who make molds of their baby chutes, mass-produce them in a factory and then ship them to horny dudes. That's kind of just Farrah, Doctor.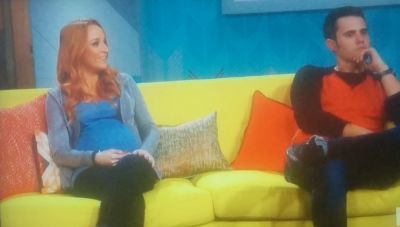 They then bring Maci out so she can trash Ryan's parenting. She says that Jen and Larry act like Bentley's other parent. She says she doesn't want to belittle Ryan…while she's actually in the middle of belittling him. Meanwhile, Ryan's eye balls are popping out of his skull. I haven't seen pupils dilated like that since Kieffa was smokin' "da weed" with Jenelle on Babs' porch!
They haul Ryan and Maci offstage, and bring out Amber.
Dr. Drew says that now that Amber is out of the slammer, she's become a totally different person that is fighting for joint custody of her daughter with Gary. She admits, however, that she shouldn't be drinking, or be engaged, during the first year of her treatment.
Dr. Drew is asking all the right questions. He brings up how Amber's fiancé, Matt got drunk and punched the wall, and was a "superfan" of 'Teen Mom' before meeting Amber. He isn't even trying to hide his disapproving facial expressions. You can almost see the "WTF?" in his pupils.
Still, however, Amber is defending her relationship with Matt.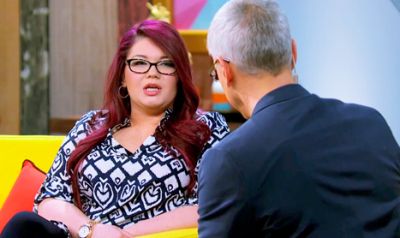 "We have a good relationship," she says. "We're not beating on each other!"
Well…that's an improvement, I suppose.
Next, they wheel out Gary so that Amber can ask about custody. (You can't have these conversations off-camera, after all.) Amber talks about how she had to grieve her old relationship with Gary to move on (all while Gary has a weird, creepy smirk on his face because this conversation is making him feel like 'da man.')
Gary talks about his relationship with Kristina. He admits that she was married when they met, and then they flash to the crowd. They focus on one lady in the crowd, who scrunches up her face and you can almost hear her thinking, "Awww helllll naaaaawh!"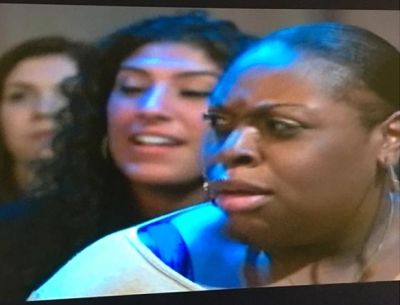 Apparently, Kristina lied and said that she and her husband were separated, but it turned out that Gar-Bear was actually Kristina's mistress.
That's a sentence I never thought I'd write. Gary was someone's mistress.
Later, they bring out Amber's brother Shawn, who is making his first appearance on a reunion show. (Way to go, Shawn! You finally got that free trip to New York!)
Shawn said that he was very against Amber getting engaged so quickly, but Amber assures him that she and Matt plan to wait a year before getting hitched. Dr. Drew asks Shawn if he's talked to Matt about his concerns. Shawn says that he hasn't really had a chance.
WELL….HOW ABOUT NOW?! Matt, Come on down!
They throw Matt out onto the stage. (He probably had to take a break from stuffing free Handi-snacks and string cheeses into his pockets in the green room.)
Matt states that "you can't believe everything you read on the Internet."
Hahahaha.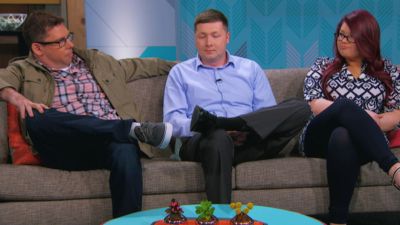 Anyway, Matt reveals that he and Amber were planning to just be friends, but when they met (and Matt basically moved into Amber's house uninvited) they became romantic. Thirteen hours after Matt met Amber in person, they decided to move in together.
"We met each other, we liked each other…it's simple," Amber said.
I…can't….
Matt says that he doesn't have a custody agreement with his own kids…that he doesn't speak to his recovery sponsor…and that he still drinks.
Dr. Drew's head is probably spinning right now.
Amber, however, is starting to get angry at The Docta because she feels that he's attacking her and Matt. She walks off the stage, even though Dr. Drew isn't saying anything untrue.
She could have at least screamed "I'M DONE!" Just for old times' sake…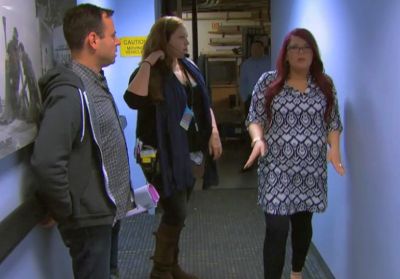 She finally lets Dr. Drew and Matt come backstage to talk to her. She's afraid that she will explode and wants to calm herself down before coming back out on stage. She comes back to the set, and Amber talks about how she wants a pre-nuptial agreement before she and Matt get married. This makes Shawn happy but, no joke, Matt looks kind of shocked.
Shawn says that Matt and Amber are spending too much time together, and that Matt should go out for a "few hours" every day to "do his own thing."
Or, you know, get a job…
It's about time for Dr. Drew to wrap up the first part of the reunion. Next week, Farrah and Catelynn will hit the couch to chat with the Silver Fox! Stay tuned!
To read more of The Ashley's 'Teen Mom OG' recaps, click here!