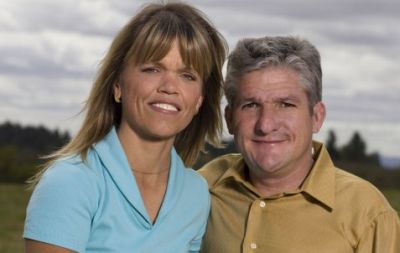 By Holly Rasmussen
The world is getting a little bigger for the stars of TLC's Little People, Big World…the dating world that is. Amy and Matt Roloff have announced their plans to divorce.
"After 27 years of marriage, it is with great sadness that we have come to the difficult decision to file for divorce," the couple said in a joint statement to Us Weekly.
"We are proud of what we have accomplished together including raising four wonderful children who have grown to become remarkable adults and building our strong and ongoing successful businesses," the couple wrote in the statement, which was also posted to TLC's website. "Our kids and our ever growing family, and the love and support we have for them, will be our priority."
Although TLC has not released a statement regarding how the couple's divorce will affect their reality show, Amy and Matt sort of addressed this in their statement.
"We will continue to work together side by side in the daily responsibilities for our many current ventures. We would like to thank our family, friends and all our fans for their continued support and understanding during this difficult time," they wrote.
In 2014 the couple decided to try to co-parent and run their family while living apart.
"Last year was long and tough," Matt said on a recent episode of the show.
While the couple appeared happy at their son Jeremy's recent wedding, trouble has been brewing for a long time.
"I never quite felt at home in my own home." Matt said, adding that he chose to move to a guest house on their property in November of last year.
At the time, Amy said she wasn't happy with the split.
"It's not my choice for him to leave. I am saddened by it," she said.
Just days ago, Amy and Matt appeared together at TLC's "Block Party" event in Philadelphia, along with stars of other TLC shows. The couple mugged for the cameras together and seemed to be in a good place. Days later, however, Amy posted a cryptic message on Twitter that seemed to hint at the divorce news to come. Both she and Matt are listed as co-petitioners of the divorce on their paperwork, meaning neither initiated the split.
"Just something about the open road that for a moment puts things in perspective it's going to be ok," she wrote.
TLC has not issued any type of statement regarding how the divorce will affect the couple's reality show.
If you live in Oregon, keep an eye out for the former couple on Tinder!
(Photo: TLC)