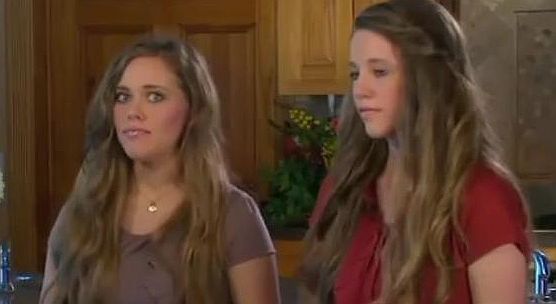 Jessa and Jill Duggar decided to speak out for the first time since the huge sex abuse scandal broke on May 21 involving their brother, Josh. In an interview with FOX News' Megyn Kelly, which aired Friday, Jill and Jessa identified themselves as two of Josh's five molestation victims, and defended their family and brother against the media's claims that the girls were living in a "house of horrors" due to their brother's inability to keep his hands to himself.
While the girls admitted that they struggled during the period when the molestation was taking place, they both agreed that the last two weeks have been worse for them. Jessa and Jill have been uncharacteristically silent on all of their social media accounts since the scandal broke.
The girls revealed to Megyn how they felt when they learned that In Touch Weekly was releasing the police record that identified them and their sisters as Josh's victims, and contained their statements on the incidents.
"I'll tell you, we were pretty furious!" Jessa said.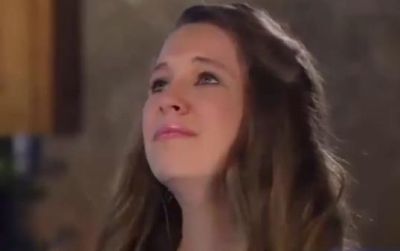 Her sister, Jill, had a different reaction, however.
"I called my husband and I was in tears," Jill said before breaking down crying. "I couldn't believe what was going on…Whenever I heard that the police report had been released, I said, 'They don't have a right to do this! We're victims, they can't do this to us…and they did."
When asked what the other victims–who include two other Duggar girls and a non-related babysitter– thought about the report being released, Jessa said they felt the same way.
"I can speak for the others and as far as saying that everybody's angry that this has been publicized," Jessa said. "Everyone has forgiven [Josh]. We've all moved on…What was done was very wrong. The terrible thing about being a victim is being helpless in the moment over the actions of others. In this situation, again, we're helpless."
The girls also took some heavy swings at Bauer Publishing, the parent company that publishes In Touch Weekly.
"Whatever thing they may say, 'Legally we can do this, or we can do that,' it's obviously not…they're not protecting us here," Jill said.
"I know that the tabloids that released this, they're used to exploiting women," Jessa added. "They have, the parent company…Baur, they're a major p0rn provider." [ Jessa was probably referring to this scandal involving the publishing company.]
"Maybe they're used to making objects out of women, and I guess they don't think we're any different," Jessa added.
(For the record, The Ashley agrees with the magazine publishing the report, since it was obtained legally; however she feels that it was morally wrong for In Touch to leave the statements that identified the sisters as victims visible.)
In an interview with The Advocate, the magazine's West Coast Editor, Rick Egusquiza, explained how he and his team of reporters broke the story.
"The rumors of Joshua Duggar being sexually inappropriate as a teenager were circulating for years, but no one could prove it until In Touch Weekly really started digging into it," he said. "My bosses received a tip and then sent me and a team to Springdale, Arkansas, to start digging around. One tipster led me to another, and then another. I have to say it was good old-fashioned reporting on the ground and a lot of door-knocking."
The Ashley can just imagine how Josh Duggar felt when he learned that the man that "took him down" was actually a gay journalist. We all know how much love Josh has for the LGBTQ community.
Anyway, Rick told the magazine that he and his In Touch staff have gotten a fair share of hate mail over their expose on the Duggar family. Jessa and Jill certainly aren't fans of the tabloid.
"I see it as a re-victimization that's a thousand times worse," Jill said of the magazine article. "This is something that's already dealt with. We've already moved on. It's not the truth. Everything is distorted. We feel like our story is not being told. The victims are the only ones who can speak for themselves. Now it's already being warped into however they want to portray it, that's why Jessa and I wanted to come out and say, 'That's not what happened!'"
To read The Ashley's complete coverage of the Josh Duggar sex abuse scandal, click here.
Watch Megyn's interview with Jill and Jessa below: