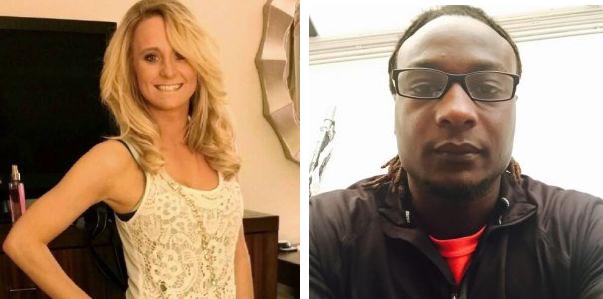 Teen Mom 2 star Leah Calvert may be away at rehab right now, but she already has a man to come home to! Multiple sources have confirmed to The Ashley that before she left for her second attempt at rehab, Leah was shacking up with a man she just met! ('Member a few weeks ago when The Ashley told you Leah had made some "questionable parenting decisions" prior to leaving for rehab…..)
The Ashley checked in with her very good Leah/Jeremy source, who was happy to spill the tea on Leah's new man, T.R. Dues.
The source says that Leah met T.R. when MTV hired him to be her personal trainer in early May. Their relationship quickly escalated and within a month of meeting, Leah had already moved T.R. into her mom, Dawn's house, where she and her three daughters have been living for a while.
"She moved him into Dawn's home," the source tells The Ashley. "Jeremy told Leah that she and the girls could stay at the home he bought for them before the split until she found a place, but Leah insisted on moving into her mom's house."
The Ashley can't confirm that T.R. is still at Dawn's, now that Leah is away at rehab. He may have moved back to his parents' home.
As The Ashley told you earlier this week, Leah and Jeremy Calvert made their divorce official (with MTV there to capture all the fun, of course!) Jeremy has moved on and has been dating Brooke Wehr for a while and is very happy.  Jeremy has yet to introduce Brooke to his and Leah's daughter, Addy, the source said, because he wanted Brooke to meet Leah before meeting their daughter.
Leah does not share the same sentiments.
The Ashley has obtained a photo that Leah posted to her private Facebook page that shows her twin girls and Addy sleeping on a bed made of couch pillows. Leah tagged T.R. in the post, and the person that sent the photo to The Ashley says that Leah placed a heart over  T.R., who was sleeping on the other side of the "bed." (The Ashley can't confirm this; however here's the photo. Check it out for yourself.)
The Ashley's Leah/Jeremy source tells her that T.R. has been seen around town driving Leah's car while she's away at rehab.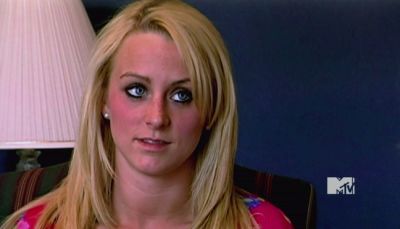 The source also mentioned that T.R. contacted Jeremy via social media a few weeks ago, and the two exchanged angry words.
The Ashley has discovered that T.R. has had his share of problems. In March 2009, a West Virginia man took him to court stating that T.R. bought a car from him in 2008 but never made any payments on the car. The car was later found "gutted and stripped" in Ohio. (The case was found in favor of the man who filed it against T.R.) The Ashley also discovered that T.R. was involved in another similar case in 2007.
The Ashley reached out to the mother of T.R.'s two children, who had nothing but good things to say about him.
"T.R. is a good guy," she said. "Good parent. He has his flaws but I won't and do not have anything negative to say about him," she said.
Regardless, Jeremy and Corey are not happy that Leah is bringing a guy around their kids so early on in their relationship.
Rumors recently surfaced that Jeremy had been texting Leah while she was in rehab, begging to get back with her. The Ashley's source says that this is not true; in fact, it's not even possible!
"Currently, Leah only has access to email," the source said. "She does not have her phone and cannot text anyone while in rehab, so the reports that Jeremy has been texting Leah to try to get back with her are completely false. That was started by Leah's cousin, Chastity, I believe, and it's just not true. Jeremy is totally done with Leah and so happy to be divorced!"
The Ashley will update when she gets more info!