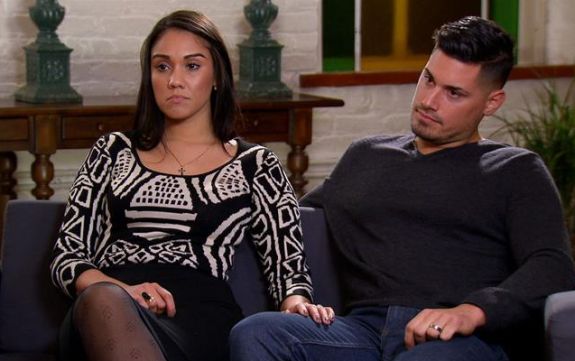 Warning: Spoilers lie below! Exit now if you do not wish to read any Married At First Sight Reunion spoilers…
Note from The Ashley: The Ashley wants to make it clear that she did not come up with the accusations listed below. She simply reposted what she found on the linked message board, and initially set out to DISPROVE the claims. However, as she began to do research, many of the claims made on the message board started to prove to have at least some truth. Her findings are posted below.

Earlier this week, The Ashley began getting emails from a person claiming to be involved with the production of the A&E hit show, Married At First Sight. The person in the email stated that they had some fantastic behind-the-scenes gossip regarding the three men who starred on the show's second season, which is currently airing. From time to time, The Ashley gets emails like this and, after checking out their content, realizes that the person is simply a fan of the show looking for attention. These emails, however, were different.
The person pointed The Ashley in the direction of a series of message board posts, written right after last week's episode aired on Tuesday. On the episode, two of the three couples– Jessica Castro and Ryan De Nino and Ryan Ranellone and Jacyln Methuen— decided to stay together, while one couple–Sean Varricchio and Davina Kullar–asked for a divorce.
The person stated that in the weeks between the taping of the "Decision Day" episode and the Reunion episode, things got crazy with the two couples who wanted to stay married. The online commenter made some pretty outrageous claims-– from drug use to casting shockers. After an in-depth investigation, The Ashley has been able to confirm that many of the claims made in the posting have at least some truth to them.
First, read the comment written on the message board by the person claiming to be a production source.
This may shed some light as to why this season doesn't feel like last season. They had a male and separate female casting for its original season title was "a love experiment". Which then changed to married at first site. Season one the "experts" took almost 1 year to make the matches from people both truly looking to be married.

This season they did the matches in a week! The show was set to start filming in mid March. They did a female casting call for women who wanted to be married. They called some people back from season 1 who had applied to reapply and Jessica got one of the spots this time.

Then we got orders shooting was changed and the crew had to leave early December and would now be away from our families over Christmas and New Years. Everyone was pissed! The producers thought the couples spending the holidays together would give added drama to the show.

There was no male casting done. One guy was found on match.com, one on facebook because he had acted and modeled prior, and one was a friend of a contestant on season 1. NONE of these men wanted to be married. They all wanted to advance their careers or have "fame." The producers sold them that way. All the opportunities that would come their way afterwards. Plus the $1500.00 per episode they would get and anything that was filmed paid for during the 6 weeks. The matches were made quickly and everyone had two weeks until their wedding.

It is Jessica's Ryan that storms off the set. Jess found out two weeks after the experiment was over that Ryan lied about his job and all the money he doesn't have. He is an aspiring actor/ model that is broke. He stole the $100. The truth comes out he is really a drug dealer and addicted to cocaine. That's why he leaves the set and then he began to threaten Jessica's life.

Jacyln's Ryan cheated on her during the experiment and had sex with his ex girlfriend. Other lies Ryan has told come out such as he does not support his family. He never paid his mother money to live there. His mom would complain she wanted Ryan to move out because he ate all their food and never contributed money.

Jess's Ryan never showed up to film a few times and went MIA. She found out later he was having sex and cheating on her at his ex girlfriends apartment.

They did the casting so fast the men were never drug tested or std tested like the women were.

No one is together. Everyone is getting divorced. Their contract stated must wait 6 months before filing for divorce.

Not sure with editing what will be shown that happened at the reunion as we film much longer than the 1.5 hours they will show with commercials.

Season 3 started filming this past weekend in Atlanta. Three couples were married each a day apart on June 5,6,& 7.
In another comment, the alleged production source wrote what he/she claimed to be more inside details about the reunion…
Everyone knew something was going on with Ryan D. When he kept missing filming. None of us knew during filming he was on drugs or a drug dealer. Jess found this out during the two weeks they were together off camera. She says this at the reunion which causes Ruan to leave the set.

Jaclyn was producer influenced to say yes. She really tried with Ryan but he was such a mamas boy he never spent one night in that apartment with her. He said he had anxiety and had to go home. He went home every night. Or as she knows now some nights to his ex girlfriends house. You wont see shots of them waking up together until decision day.

A lot of the crew said they knew people during filming that said Sean was gay and he was on an all gay bowling team called the Rainbow Rollers. I looked it up online and it does exist and has all their bowling stats. Maybe he's bi?

After the reunion shows everyone can speak out regarding their personal relationships. I can guarantee you have three very unhappy ladies.

Jess did say Ryan never physically abused her in the two weeks together after filming but he became much more verbally abusive and she mentions some off the wall things he did that only someone using does. After she left him Ryan's friends went to her telling her how much worse he got once she ended things with him. He is losing a lot of his friends and they are actually on Jessica's side.

Once she said he was not only addicted to cocaine but was a drug dealer ryan walked off set and started ranting and screaming how he is going to kill that f-ing b-itch when they get back and how she is dead! Everyone on set could hear him.

She was going to file a restraining order but the show talked her out of it as it would be in public records and spoil their show. Instead they gave her security guards that walk her to and from work and anywhere she goes until the reunion is over. With her agreeing to not file the restraining order she said she wants an annulment instead of a divorce since they put her life in danger. She used it as a bargaining tool so she may be the only one that will be allowed an annulment.
The Ashley has proven that some of these shocking claims to have merit. Let's begin…
Claim #1: Ryan and Jessica are no longer together.
True! On Saturday morning, Ryan posted to his Instagram that "someone" had created a fake profile for him. He claimed to have tracked the fake profile back to someone who works at the Empire State Building. He later clarified in the comments section that his "wife" works there. (Nice use of quotation marks, buddy.)
In fact, Ryan and Jessica stopped following each other on Instagram a while back, and are no longer friends on their "real" Facebook pages (which, of course The Ashley sleuthed out.)
Ryan himself has proven that there is some truth to the statement above that Jessica wanted a restraining order against him! In fact, he posted a copy of a petition for a restraining order she filed against him to his Instagram on Saturday, along with the following caption:
"Unfortunately this isn't something I'd wish on anyone. To hear and read about the forum on Thursday to come home and find this on Friday. To see the IG on Sat and see the location was enough. They say first 48 for a reason. This is another fact here's the order of protection- which had me in awe and when I read it was disgusted. Bash me all you want, say whatever it is about me just remember this board don't break for nada. Why I posted this will be thoroughly explained when the times right."
The show's experts have yet to respond to Ryan's restraining order posting. The Ashley is shocked that the show's producers have allowed Ryan's post to remain on his Instagram, as it is likely a huge breach of his contract with the network to release any spoilers about the show's ending before they air! He did tell a commenter on his Instagram that he "knows what [he's] doing" in regard to that, however.
Claim #2: Ryan D. has a cocaine problem.
While The Ashley is not confirming that Ryan uses/sells cocaine as the commenter claims, she can confirm that the commenter is not the first to make these claims. In fact, several people that claim to know Ryan commented on his Instagram account earlier this month with similar claims, before these allegations came out. Also, on the fake profile that Ryan alleges that Jessica  created for him (using his real last name, Oehl), there is a meme about him selling coke and phones. (Click here to see it!)
The Ashley was unable to locate any drug-related arrests for Ryan De Nino or Ryan Oehl.
Claim #3: Ryan D. is not a "business owner" as the network stated. In fact, he actually works as a salesman for T-Mobile.
A peek at Ryan's LinkedIn page reveals that he is, indeed, a sales rep for T-Mobile. Although his page also lists him as being the CEO of "Marquis Business Group" in the Greater New York City area, The Ashley was unable to find any mention of a business going by this name, even after an extensive search.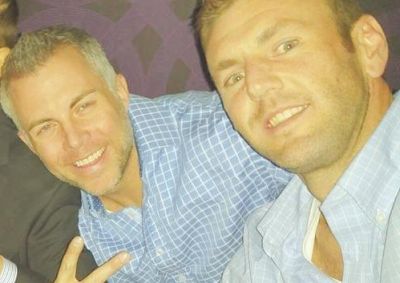 Claim: One guy was picked because he is a friend of a Season 1 cast member. Another was picked because he had previously acted and modeled.

The commenter's claims about how the Season 2 guys were chosen seem to have some merit. The Ashley located Sean's "real" Facebook (not his FYI-sponsored page with the "blue check") and found that he is, indeed, a friend of Doug Hehner's brother, Matt. In fact, Sean's brother was a groomsman in Doug and Jamie's wedding during Season 1. Sean has stated in interviews that Doug is a family friend and that he was "inspired" to sign up for the show after watching Doug's story play out. 
Ryan De Nino may be the cast member that the commenter states was found on Facebook due to his acting/modeling experience. Ryan once starred on the show "Brooklyn 11223."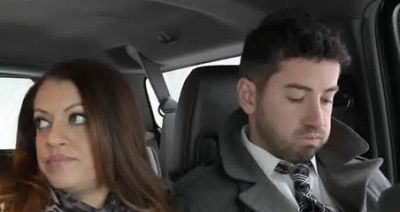 Claim: Ryan R. and Jaclyn have broken up since the reunion.
This can't be confirmed; however, Ryan and Jaclyn are no longer actual Facebook friends (although they once were). Ryan is friends with everyone from the Season 2 cast– except his "wife!"
The Ashley was not, however, able to confirm the commenter's claims that Ryan R. cheated on Jacyln, or that he refused to stay at their apartment overnight. After the reports of his cheating circulated the Internet, Ryan posted to his Instagram that he was "always faithful."
Claim: The third season of 'Married at First Sight' is already filming in Atlanta. The couples were married last week.
This has proven to be very true. In fact, Kinetic Content CEO Chris Coelen actually confirmed this in an interview he did with The Wrap. The casting notice for Season 3 went up on casting sites at the end of January.
Claim: Sean is/was on an all-gay bowling team called the Rainbow Rollers in New Jersey.
The Ashley can't confirm this—however, she can confirm that Sean is Facebook friends with Randy Jens, who is currently the president of the Rainbow Rollers. This may be just a random coincidence; however on the show Sean stated that he was on a bowling team.
A Rounduper did a little bit more digging and found out that, according to his official profile on bowl.com, Sean has been bowling for the Rainbow Rollers since 2011. Of course, this does not confirm that he is gay. It simply confirms that he bowls on a gay bowling team.
To see how the show's experts responded to the message board poster's claims, click here!
The 'Married at First Sight' Season 2 Reunion airs Tuesday night on A&E. It will be interesting to see what is edited out and what is left in! Stay tuned!
UPDATE #1: Ryan D. and his pals continue to bash Jessica (and even Jacyln– who they said reminded them of a character on 'Bugs Life') in the comments section of Ryan's Instagram posts. They deny that he stole the money on the show, and that he is a drug dealer.
UPDATE #2: Other media outlets are finally catching up on the 'MAFS' craziness that's been happening all weekend! On Monday morning, People published a statement issued by the show's production company, Kinetic Content:
"We don't know all the details and can't comment on the specifics. What we can say is that unfortunately, couples on the show can go through real divorces, and divorce can often be difficult. The experts on our show have the best of intentions and highest hopes for success for each couple. After undergoing extensive background and psychological checks by third parties, couples agree to be legally married on our show. We document their journey for six weeks after their wedding, but we can't control how they behave, or govern their actions after production. Our thoughts are with these individuals, and as always we have offered each of them significant aftercare resources. We wish them nothing but the best and hope they have a bright future ahead of them."
A production source told People that the rumor that Jessica brings up Ryan's cocaine use during the reunion is false. That remains to be seen, however…
UPDATE #3: The show's executive producer, Chris Coelen talked to People about the Season 2 casting process, claiming that, while they did look to places like Match.com and Facebook to find cast members, (as the message board commenter stated), they did spend a great deal of time casting the season.
"The men and the women are treated exactly the same. We go to bars, mixers, singles events and church groups" in that area, he explains. "We also go on every dating site you could possibly think of – OkCupid, Match, Tinder, Hinge. We also go on Facebook, talk to family and friends and try to make the pool as big as possible."
Chris also stated that participants being considered undergo "very significant background checks and psychological evaluations by highly accredited third parties. We get their recommendations and they rule out a lot of people."
To read his full explanation of how the show is cast, click here.
(Photos: A&E, Facebook, Instagram)