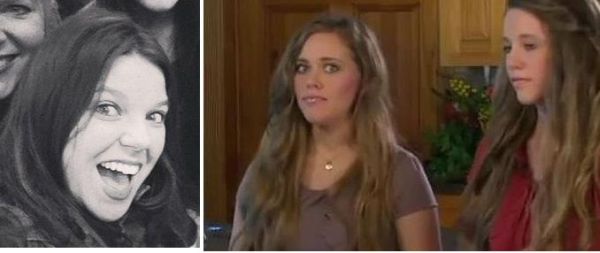 Amy Duggar has made frequent appearances on her uncle Jim Bob Duggar's family reality show, 19 Kids and Counting, but that didn't stop her from slamming the way Jim Bob & Co. live their lives! In a new interview with Radar Online, Amy came out swinging at her famous relatives, aiming most of her comments at the G-rated courting rituals that her cousins, Jill Dillard and Jessa Seewald followed.
"[They] don't live in reality," Amy said of Jill, Jessa and their siblings. "They have a Duggar bubble."
Amy, who had no problem entering that "bubble" whenever cameras were rolling, went on to slam the ultra-conservative courting rituals that Jessa and Jill followed before their 2014 weddings.
"I can't even imagine courting like that," Amy said. "It works for them, and I hope to God they have successful relationships…But what if they suck at kissing? I can't imagine not kissing to full blown 'let's do it all' in 30 seconds!"
While Amy makes some very valid points, her cousins may not appreciate her words, especially when she started talking about how it's a bad idea to marry the first guy you date. (Again, not untrue but…)
"I couldn't imagine marrying my first boyfriend," Amy told the site. "I thought the world of him, he was a Christian guy, and he cheated on me! I'm glad I had bad relationships and I grew from that. You learn from everything you do, it's part of your story."
Since Jessa and Jill did marry the first guys that came along, Amy tried to make their situation sound positive.
"[They] don't know a broken heart," she said.. "They never had it broken, which is so pure and honest and beautiful. Jill and Jessa didn't bring any baggage into their relationships."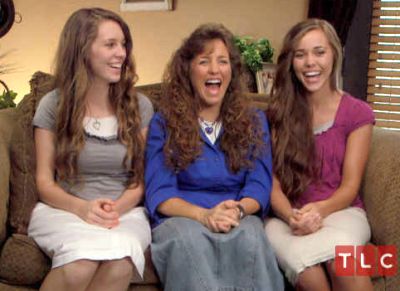 Amy has been dating Dillon King for about eight months, but the couple, who frequently post photos of them kissing, are clearly not following the Duggar Rules of Courting. She has also shunned the Duggar's conservative rules for attire. Just last weekend, she posted multiple photos of herself in a bikini.
Somewhere in Arkansas, Michelle Duggar is looking at those bikini pics, shaking her head and saying, "Bless her heart…"
(Photos: TLC)