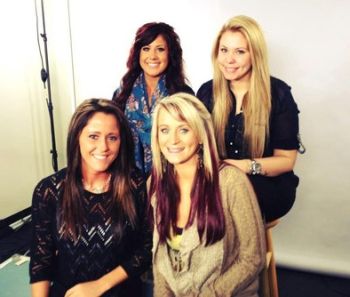 The sixth season of Teen Mom 2 premieres tonight on MTV! While The Ashley has done her very best to keep y'all updated on the lives and hijinks of Chelsea Houska, Leah Calvert, Kail Lowry and Jenelle Evans in the months since the fifth season ended, she can tell you that we've never seen a season like Season 6!
The show's executive producer, Morgan J. Freeman, recently spoke to Observer about Season 6, and discussed what it's like to be standing on the sidelines, watching these girls' lives crumble.
"It's heartbreaking sometimes…everything in you wants to say, 'Stop! No!' but that's not our job," he said.
As The Ashley told you in her 2013 book, Teen Mom Confidential, the production and camera crew do not step in during filming, unless there is a real danger for one of the cast members or her kids.
(The Ashley can't elaborate, but her production source tells her that this actually happened one time during the filming of Season 6. Production had to be shut down because the girl was putting her kids in danger.)
"We're there to document things, but if someone is doing something that puts someone in harms way we would definitely step in." Morgan said. "There's no science to it, it's a human thing. If someone was in danger yes we would step in, but for parenting decisions we don't step in. You know when that line is being crossed. We put the welfare of everyone front and center."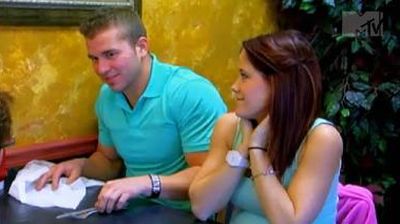 Morgan revealed that, although the crew doesn't step in, that doesn't mean that they don't have strong feelings about certain choices the girls or other cast members make while filming. In fact, this happened last season in regard to Jenelle's boyfriend/baby daddy/fiance/thing, Nathan Griffith, says Morgan. During the (epic) scene where Jenelle's lawyer yells at Nathan for acting "a fool" while being arrested for a DUI, Morgan says that the crew was cracking up.
"We weren't cheering because of the drama around the outburst or anything like that; we were actually high-fiving behind the camera because we were like, 'Yes! Someone said what we want to say!' As producers it's not our job to say anything like that but when someone does say it, we consider it a win," he said.
Morgan also provided a brief summary of what we can expect from the gals this season, which started filming in December 2014. He mentioned that Leah's story, in particular, will be interesting to watch play out.
"Leah has her plate full—she's struggling with Jeremy and then co-parenting with Corey," he said. "When you're watching this, you're thinking, 'How much can one women deal with?' What you'll see this season is that Leah asks for help. That's an important step for her."
As The Ashley told you, Leah went to rehab in May after one failed attempt. She was released a few weeks later and is now seeing T.R. Dues, a man with two kids of his own.
Stay tuned for The Ashley's 'Teen Mom 2' Season 6 recaps! To read her recaps of last season's episodes, click here!