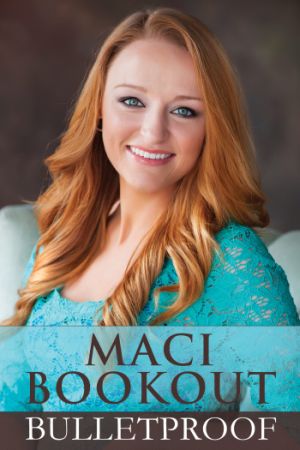 Maci Bookout is used to having her personal life exposed on national TV. After all, the 23-year-old star of Teen Mom OG has had MTV cameras filming her very private moments since she was 16 years old. One thing she's not used to, however, is having her private thoughts and written work made public.
That will change on July 21, when Maci's book, Bulletproof, is released. It will be the first time anyone will read something she's written. Even Maci's longtime boyfriend Taylor McKinney hasn't peeked at Maci's book, nor has her ex-boyfriend Ryan Edwards, who is featured in much of the book.
"I haven't let anyone read it actually," Maci told The Ashley in an exclusive interview. "To be honest, I've always been very secretive about my writing."
While knowing that her fans will be reading her private thoughts is nerve-wracking, Maci says it's having people like Taylor or especially Ryan read it that's even more scary.
"I'm pretty anxious for anyone that really knows me to read it," Maci said.
Luckily, however, Maci is almost certain she won't have to worry about one important person in her life reading the book.
"I'm 95 percent sure that Ryan won't read it!" Maci said, adding that she's a bit worried how he will react once their private stories are made public.
"I am anxious for it to be out there, just because Ryan and I are in a better place now, and the book really goes into detail about our relationship and how things went downhill," she said. "It talks about the struggles that we had, and how I felt about certain things he had been doing. It also talks about what I had been doing wrong, so I'm anxious for him to hear about it. But at the same time, he lived it too. It's almost his life written in a book too."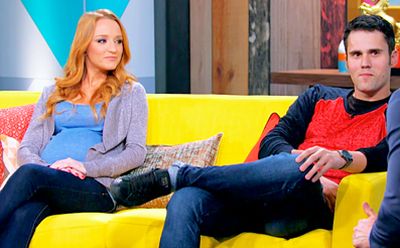 Maci adds that while Ryan has been supportive of her writing a book, he's not sure what to expect.
"I know he's preparing for the worse though," she said. "There will be some things that he won't want to read, or might make him mad, but it's not anything that we haven't already gone through. He won't be surprised by anything, let's say that."
Another person that may not be reading Bulletproof is Taylor. The couple, who recently welcomed their daughter Jayde, has yet to decide if Taylor will read the book.
"We haven't really discussed if he is going to read the book or not," Maci said of Taylor. "One thing that I'm nervous for him to read about is my relationship with Ryan. I wouldn't want to read about him and his first love."
Stay tuned for more of The Ashley's exclusive interview with Maci. Additional segments will be posted over the next week! Maci's book, Bulletproof, will be released on July 21, and is available for pre-order on Amazon. Click the link below to pre-order it!
(Photos: Courtesy of Post Hill Press, MTV)