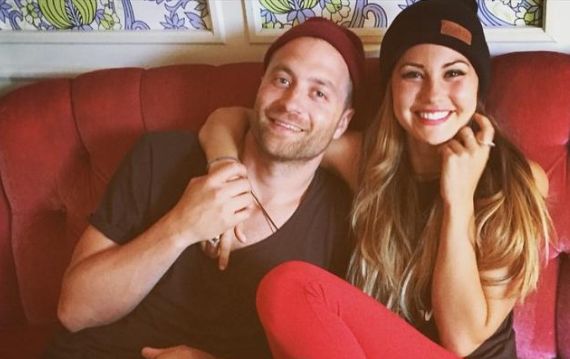 Britt Nilsson is still a Bachelorette (just not the one that gets to be on TV every week.) The reality star announced today that her made-for-TV romance with Brady Toops, the man who ditched Kaitlyn's season to pursue a relationship with her, has ended. In fact, it's been over for months, according to Britt!
While this season of 'The Bachelorette' has featured short clips of Britt and Brady's seemingly blossoming relationship, she told People that it wasn't as great in real life as it appeared on TV.
"Everything on paper was perfect," she told People today. "But we didn't have that connection I was looking for. That was a hard conclusion." 
Britt, who lives in Los Angeles, and Brady, who resides in Nashville, were doing great until Britt tried to enter Brady's "real" life in Tennessee. They realized that they couldn't make it work after Britt took a trip to Brady's hometown.
"It was a whirlwind, Brady stayed in L.A., and for two weeks, we saw each other all day every day," Britt said. "At the beginning, I was like, 'This is it. This is my guy.' He checked off everything on my checklist."
After Britt's trip, she realized it wasn't meant to be.
"He's more of an introvert and I'm an extrovert," she said. "I'm just more loud and outgoing and I'm always on the go. Brady's a little bit more meditative. We weren't fed by the same things."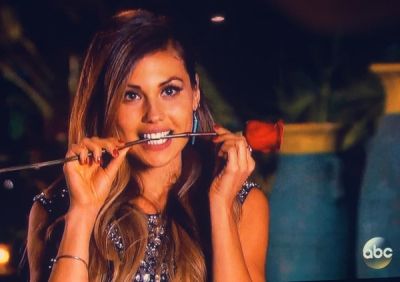 So…basically, just like with most 'Bachelor' franchise relationships, they realized that once they are out of the 'Bachelor' bubble, they really didn't even know each other. And, also, it sounds like Brady wasn't interested in being famous, which may have been a deal-breaker for camera-loving Britt.
On her Instagram, Britt revealed that she and Brady have remained friends since their split.
"We broke up a few months ago, after about two months of dating but still remain very close friends," she wrote in the caption of a photo of her and Brady. "I couldn't be more blessed by who he is as a person– I will forever respect and adore him…We communicate candidly and frequently and will remain in each other's lives as great friends. It was always a beautiful, honest and valuable relationship, and continues to be."
Brady says he's all broken up about the split.
"In the last month or two, I've written some of the saddest breakup songs ever," he told the magazine. "Watching our story unfold on the show, remembering the beautiful parts of it, [didn't] let that wound close. I want to see her find the sort of love she longs for."
Well…Chris Soules is single again, Britt! He still needs to find a wife to help him milk the cows. Give him a call, girl! 

(Photos: ABC)