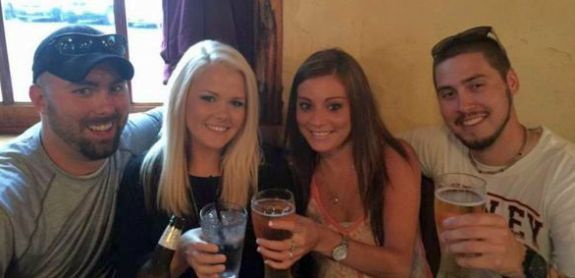 Get ready for the juiciest Teen Mom 2 reunion ever, guys!
The show's cast touched down in Los Angeles yesterday to film the Season 6 reunion and Unseen Moments show. While the filming didn't start until today, the drama started almost immediately after the 'Teen Mom 2' kids arrived in So-Cal!
For starters, Leah Calvert is making her first post-rehab appearance at an MTV event. (She was excused from the recent 'TM2' press day in New York, due to her being fresh from the 'hab.) Leah will have to face both of her ex-husbands, Corey Simms and Jeremy Calvert, on stage with Dr. Drew, but luckily she won't be alone.
The Ashley can confirm that MTV allowed Leah to bring her new boyfriend, T.R. Dues, to LA with her. The couple is still going strong (despite the circulating rumor that Leah cheated on T.R. The Ashley can't confirm or deny that rumor is true, by the way.) As The Ashley told you last month, Leah and T.R. were house-hunting together. T.R. had been staying at Leah's mother's house just weeks into their relationship.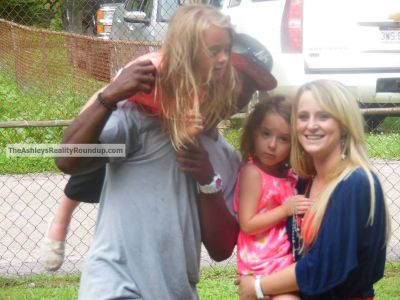 Jeremy was allowed to bring his girlfriend, Brooke Wehr along too. A source tells The Ashley that this will be the first time that Leah will meet Brooke, who began dating Jeremy a few months ago.
While Jeremy and Leah no longer get along, Jeremy was getting on fine with Leah's other ex, Corey, and Corey's pregnant wife, Miranda Simms. In fact, Jeremy and Brooke joined Corey and Miranda at the Saddle Ranch Chop House in West Hollywood last night for drinks, laughs and, of course, reminiscing about their experiences with Leah. Corey even posted a photo of the foursome, along with the very telling hashtag "#LifeAfterLeah."
Corey quickly deleted the photo (after being yapped at by angry Leah fans), but later tweeted, "If you only knew."
The normally quiet camo-loving dad followed it up with, "Honestly I've had enough I usually keep my mouth shut and don't say much but yeah you'll see."
One of The Ashley's very good 'Teen Mom 2' sources tells her that Jeremy is thrilled that his MTV contract is ending, and that he plans to hold nothing back when he gets on stage with Leah and Dr. Drew. He may even have a surprise up his sleeve for his ex-wife!
The Ashley will keep you posted on all the drama happening this weekend!