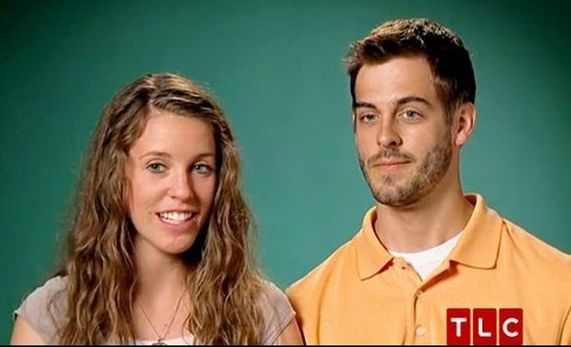 It's been several weeks since Jill and Derick Dillard (and their infant son, Israel) high-tailed it out of Arkansas and headed out of the country to take part in a long-term mission trip. The 19 Kids and Counting stars had previously declined to reveal where exactly they were heading, but in a new blog post, Derick stated that he and his family are in Central America– and that they still need money!
"We are so excited to announce that we have safely arrived on the mission field and we can now tell you that we are in Central America!" Derick wrote yesterday. (Although Derick didn't specify what country they are living in, it's been confirmed through other media outlets that the Dillards are in El Salvador.)
Derick wrote that the Latin America locals are infatuated with his son, Israel.
"Israel seems to be adjusting to the new climate, culture, food (via mom's milk), and language faster than Jill and I are," he wrote. "In fact, he has been the talk of the town. Everywhere we go, people hear about and want to see and hold the, 'big blue-eyed, white baby' LOL. Israel is definitely growing and developing fast."
After that, Derick got down to business in the blog, asking for fans to help financially fund the Dillards' trip. He thanked those who have already made donations to the charity that he and Jill set up, Dillard Family Ministries.
"Above all, thank you to God and all our prayer and financial partners," Derick wrote. "We cannot express enough gratitude for the ways God has been working through so many of you to make this transition for our family as smooth as possible. God has used you all to bless us and to make our vision a reality for those who have yet to put their faith in Jesus Christ, who is our only hope for salvation."
It is not known how long Jill, Derick and Israel will be in El Salvador. On the Facebook page of S.O.S. Ministries (which is the organization that the Dillards are working with), it was stated that the team of missionaries who arrived in Central America on July 5 (the day the Dillards did), would be there until August 2. It is not known whether or not Derick and Jill will come back to the United States with the team they arrived with, or if they will stay longer.
In a previous blog post, Derick said that the trip would not be "short term," so it seems unlikely that they will be back in August. After all, Derick did quit his job at Wal-Mart to go on this mission.
Back on the home front, things are changing rapidly for the Duggar family. Earlier this week, TLC officially cancelled the family's reality show, '19 Kids and Counting.'