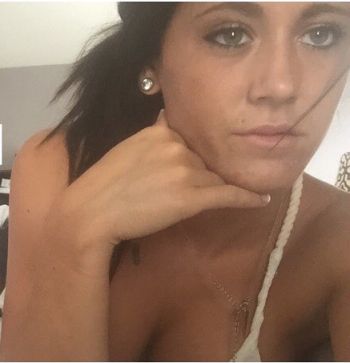 UPDATE: Jared Pike, one of the hosts of this radio program, has confirmed to The Ashley that MTV did authorize Jenelle to do this interview.
Jenelle Evans put herself in the hot seat this morning when she did an interview with North Carolina radio program Jared and Katie in the Morning 107.5 KZL.
The radio hosts did not lob up softball questions for the Teen Mom 2— they went straight for the gossip jugular and asked about her ridiculous on-and-off-again relationship with her fiance/baby-daddy/boooooyfriend Nathan Griffith, as well as how much money she makes and her criminal record!
While Jenelle seemed more than happy to answer the tough questions, MTV is most likely very unhappy about this interview. Jenelle addressed a few off-limits topics including payment, and gave spoilers for the current season. 
Anyway, The Ashley has assembled some of the most interesting questions and answers from Jenelle's interview with 1075 KZL below.
Q: Is Jenelle still with Nathan? (The Ashley already answered this for you, but here's what Jenelle said today about it.)
"We're working on things right now," Jenelle told them.
Q: Is Nathan still a drunk?
Since Jenelle and Nathan are not together at this point, she basically told the DJs that she has no clue what (or who) Nathan does.
"As of now, since we're like working things out, he has his own apartment," she said. "We separated not too long ago for like four months, he got his own apartment. When he's over at his apartment, I don't know what he does. He doesn't even live with me anymore, so I have no idea if he drinks at home, I don't know if he goes out and drinks. When he does drink, he gets very cocky and very opinionated. He's a very passionate person."
Q: Does Jenelle still talk to Kieffer? 
Although Babs can no longer say that she saw Juh-nelle wif Kieffa, Jenelle said that she does keep in touch with her ex-booooyfriend.
"We talk every once in a while. He's doing fine," Jenelle said. "He has a job and his own apartment and stuff now. I'm really happy that he's got his life sorted out."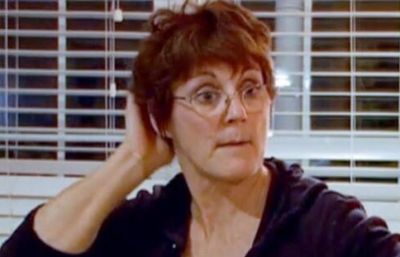 Q: How are Jenelle and Barbara getting along these days?
Jenelle gave some major spoilers regarding the custody situation between her and her mother over Jace.
"We're on good terms…  I don't talk about [getting custody of Jace] too much with her because for her it's a touchy subject," Jenelle said. "Every time we talk about it she just ends up, like, really upset. We're trying to just stay positive about the whole situation. We're going to go through mediation instead of trying to work it out through court. We're going to try to talk it out through counseling."
Q: Does Jenelle regret signing custody of Jace away to Babs?
Although we know that Jenelle really didn't have a choice when she gave custodial rights of Jace to Babs, she now acknowledges that it was the right decision.
"I don't regret it at all," she said. "Within those years that she had Jace, I did make the choices that I made. Some of the choices were bad. I learned from my mistakes, and that's why I'm glad that I did get my life together and now I am ready to take that role back. Now I have Kaiser, who is my one-year-old son by Nathan, of course. Raising him, I just want my whole family in my house. I don't want everyone to be separated."
Q: Has Jenelle made over a million dollars from being on 'Teen Mom 2'?
Although the 'Teen Mom' girls are absolutely forbidden to discuss the financial aspects of their contracts with MTV, Jenelle did touch on the topic a bit.
"I wouldn't really say that [I've made a million dollars]," she said. "I would say a little bit over maybe half [a million]? I'm not really allowed to discuss it."
Q: Has being arrested so many times hurt Jenelle's chances of getting a career in the medical field?
Jenelle recently graduated a medical assistant program and, while her haters have been skeptical that she will be able to get a job in the medical field due to her insane arrest record, Jenelle said it hasn't been a problem.
"I was just offered a job this week, so I might start working soon," she said. "I'm really excited and I love the medical field. I want to go back [to school] for surgical tech."
Jenelle, who stated that even she has lost count of the times she's been arrested, said that her arrest history hasn't hurt her career choices.
"When I have background checks done, I had my record expunged for all the dismissed charges I've had," she said. "Really, I don't have anything on my record other than arrested numerous times. I'm not having a hard time. I have people coming to me saying, 'Hey, can you come work for us?' They're really excited to have me as part of their team, and it makes me really happy for them to be excited and not look down on me."
Q: Why the hell has Jenelle been arrested so many times?
Jenelle seemed surprised to have been asked this question by the interviewers, but she offered an explanation as to why she fell into so much trouble in the past.
"Where I grew up at, there's a lot of country. There's nothing to do," she said. "There's a beach in the summer, and in the winter there's nothing. There's not much going on. You can easily get in trouble there. Everyone knows everyone and it's a very small town. When I met Nathan, I was like, 'Well I guess it would be the best choice to leave my hometown and get away and start off fresh somewhere. So I did that and it's been working out for me in Myrtle Beach ever since. I've been staying out of trouble." (Except for this little incident, of course.)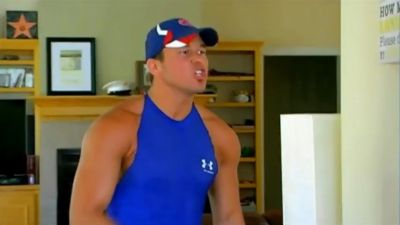 Q: How does Jenelle deal with all of her Internet haters?
Jenelle has possibly the biggest anti-fan base that The Ashley has ever seen for a reality TV star. She was asked about the Internet trolls who spend their days hating her.
"Instagram I definitely don't look at," she said. "That's just them commenting and critiquing my pictures. The more you ignore it, the easier it is to deal with it. In the past, when I used to be all about seeing what everyone says, it just really upset me and it ruined my whole day. I can't let this effect me every single day. I have to ignore it. You can't stop them, and if you argue back they're just going to keep going. That's like their job; that's like their profession."
To listen to Jenelle's full interview with Jared and Katie in the Morning 107.5 KZL, click here.
(Photos: Instagram, MTV)