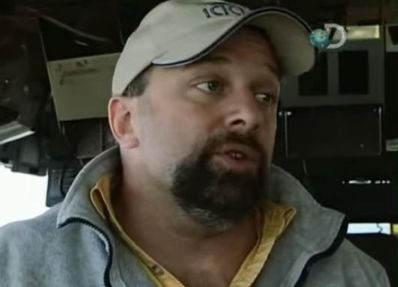 By Holly Rasmussen
Yet another tragedy has struck Discovery's hit show Deadliest Catch. It was announced yesterday that Tony Lara, a captain who appeared on the seventh season of the show, died in his sleep Saturday at the age of 50. Tony was the crab-catching captain of the Cornelia Marie who came to help Josh Harris after the ship's original captain, Phil Harris, died in 2010.
According to the Associated Press, Tony died at a home in Sturgis, South Dakota, and so far, no cause of death has been released. The official 'Deadliest Catch' Facebook page later posted a heartfelt tribute to Tony.
"Yesterday we lost a member of the Catch family. May you RIP Captain Tony Lara. We know that you are up in heaven watching over the Cornelia Marie and rest of the Bering Sea fleet."
Josh Harris and Keith Colburn released statements to FOX411 about the death of their friend.
"Tony was to all of us with the Cornelia Marie a true friend," Josh Harris said. "Tony was always there for the Harris Family. He offered his support and his advice. He taught and he educated. At the end of the day, Tony made all of us just a little bit better."
"Tony was a friend for 20 years and my deepest thoughts go out to his family," Keith Colburn said.
"Deadliest Catch" is currently airing on the Discovery Channel.
UPDATE: Meade County Sherrif Ron Merwin told The Wrap that Tony died of an apparent heart attack while attending the annual motorcycle rally in Sturgis.
(Photo: Discovery)