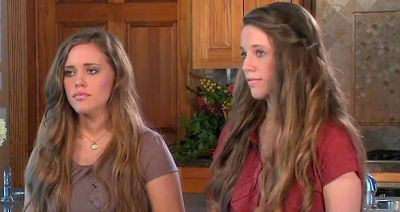 By Holly Rasmussen
TLC has set an air date for its new documentary "Breaking the Silence," which will feature members of the Duggar family. The documentary, which is set to air commercial-free on August 30, is meant to raise awareness about child sexual abuse. As The Ashley previously reported, eldest Duggar child Josh recently admitted to molesting five young girls (four of whom were his sisters) while he was in his teens.
In the wake of the scandal, TLC cancelled the Duggars' hit reality show 19 Kids and Counting and announced that it was putting together a documentary about child sexual abuse. Duggar daughters Jessa Seewald and Jill Dillard have come forward as two of Josh's victims and will take part in the documentary.
The show aims to bring to light the challenges faced by those who have experienced sexual abuse. According to TLC, an estimated one in 10 children will be the victim of sexual abuse before the age of 18, with an estimated 42 million survivors in America today.
The show is being produced by NBC News' Peacock Productions and TLC has teamed up with Darkness to Light and RAINN (Rape, Abuse and Incest National Network) to produce resources.
In addition to Jill and Jessa, the documentary will also feature Erin Merryn, a two-time sex abuse survivor who was the driving force behind "Erin's Law" which makes age-appropriate curriculum on personal body safety mandatory for children in schools. Other participants include Terrae Lee, who was sexually abused by her father when she was 11 and is now a victim's advocate and co-founder of the Young Survivor's Foundation, and  Kaelin, an 11-year-old girl who is already speaking in public about her experiences. They will attend a prevention-training session conducted by Darkness to Light.
The Duggar family issued the following statement about the special.
"We look forward to working with TLC on this upcoming special documentary and hope that it is an encouragement to many," the family stated.
Jill has been out of the country doing mission work with her husband Derick Dillard for the last month, but she flew back last weekend and spent some time in New York City, likely to film her segments for the documentary. She is now heading back to Central America to resume her mission work.
The show is set to air August 30, 2015 on TLC at 10:00 p.m. To watch a promo for the documentary special, click here.