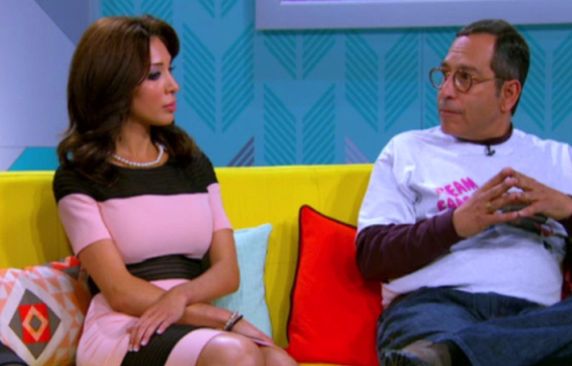 By Holly Rasmussen
Another Teen Mom tell-all book is about to hit the shelves! Michael Abraham, father of Teen Mom: OG star Farrah Abraham, is releasing his own book, according to a new interview he did with OK! magazine.
"It'll be a unique book regarding 'Teen Mom.' It'll be a lot of info that has never been put out," Michael said. "I'm not under a nondisclosure like my daughter is."
It sounds like Michael is ready to dish out some dirty behind-the-scenes details about Farrah's 'Teen Mom' cast mates.
"It's an opportunity for people to face the music involving the past season," he told OK!
Michael first announced that he was writing a book about the show and his daughter last year, telling Life & Style that he planned to write about "what really happened" during Farrah's childhood, as well as the real story behind his daughter's p0rno.
"Vivid [Entertainment] and the press made me look like I negotiated that deal and I did not," he told the magazine in 2014.
We first met Michael way back in 2009 when Farrah was cast in the first season of 16 and Pregnant. Over the years, we've seen Michael countless times on 'Teen Mom'— arguing with Farrah and her mother Debra Danielsen, faithfully defending Farrah, and taking care of Farrah's daughter, Sophia.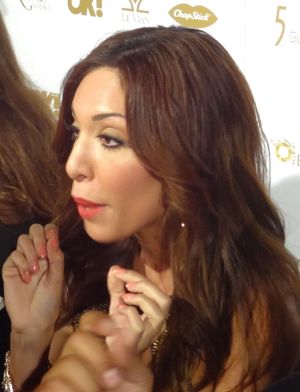 Michael is not the only member of the family to write a book. His daughter's book My Teenage Dream Ended was published by MTV Press in 2012. His ex-wife Debra's book Vapor (about her experience of being scammed out of thousands of dollars by a catfish) was published by Ellora's Cave last year. Ellora's Cave is also the publisher of Farrah's erotic fiction trilogy.
The rest of the 'Teen Mom' memoirs were published by Post Hill Press. Michael has not released a title or publisher for his book.
Here's to hoping he calls the book Farrah: How She Overcame her Anti-Christ Attitude.
The Ashley will update this story when more details about Michael's book become available.
Until then, if you'd like to order The Ashley's 2013 tell-all book, Teen Mom Confidential, which also has juicy behind-the-scenes stories about Farrah and the rest of the 'Teen Mom' cast and crew, click the link below!
(Top Photo: MTV)