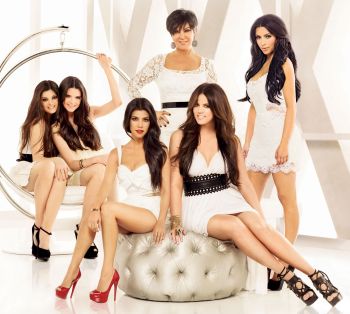 Not everyone is interested in keeping up with the Kardashians.
If you're tired of hearing about Kylie Jenner's lips, or Kim Kardashian's latest nude photoshoot…there's an app for that.
#KardBlock, a new app released earlier this year by viral marketer James Shamsi, is specifically designed to make stories about the Kardashian family vanish.
The app was announced this spring.
In an interview with The Daily Beast, James Shamsi said that he created the app, which filters any mention of Kim, Kanye, Kris, Kendall, Khloe, Kourtney and Kylie from the user's news feed, because he was tired of being bombarded by Kardashian/Jenner news.
"Basically, what was happening was that there were Kardashians everywhere, and I wanted to do something about that," he said. "But for me, when I follow pages, I am not doing it to get a constant stream of updates on the Kardashians."
#KardBlock will also replace any Kardashian-related links with helpful news stories.
"The concept here is to replace Kardashian links with ones to charitable causes of all kind," Shamsi said. "But our ultimate goal is even bigger than just that. We are looking to disrupt the entire digital advertising space. We want to replace all advertising with donation links and important news widgets."
Currently, the app is free.
"We are not charging for this," he said. "We've set up a donation page, but we're sending those donations straight to charity. This is all about making a change that will potentially impact the lives of a lot of people.
The app can be downloaded here.
(Photo: E!)