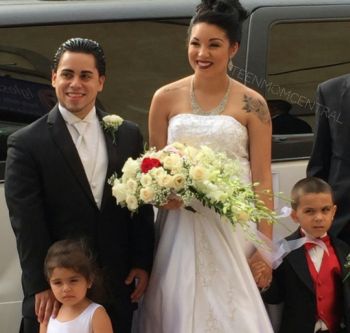 Allie Mendoza of 16 and Pregnant Season 3 has resurfaced– and is now married and the mother of two boys!
Allie, who gave birth to her son Aydenn during her episode of '16 and Pregnant' in 2010, closed all of her social media accounts after she suffered a miscarriage in the summer of 2014, shortly after announcing her pregnancy with her then-boyfriend Christopher Gerena. Since that time, she and Chris have gotten married and welcomed a son together, according to Teen Mom Junkies.
The site reports that Allie and Christopher, who got married while Allie was pregnant, are now the parents of Christopher Eli Gerenza Jr., who was born on September 10. The baby weighed in 8 lbs., 11 oz, and measured 20.5 inches long.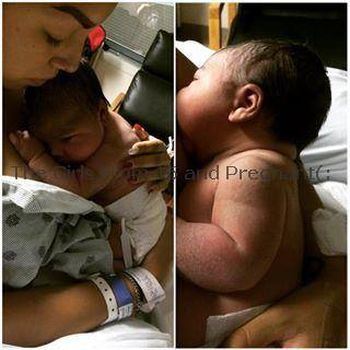 A July 2015 post on Teen Mom Junkies stated that Allie and Christopher had struggled with fertility after her miscarriage in August 2014. Both are in college, and Allie was working as a preschool teacher.
As for Joey Aranzeta, the father of Allie's nearly-five-year-old son Aydenn, he is completely out of the picture and has been since Aydenn was a baby. After high school, Joey joined the Army and married a girl named Francesca. They are now stationed in Washington.
By all accounts, Christopher has stepped up and become the father figure in Aydenn's life.
If you're having a hard time remembering her from '16 and Pregnant,' it's probably because her appearance has changed drastically since she appeared on MTV. Click here to see a photo of Allie from her episode.
(Photos: Teen Mom Central, Facebook)