By Holly Rasmussen
TLC's hit show, 90 Day Fiancé, which follows star-crossed lovers from different countries, is coming back for its third season. The couples featured are engaged, and have 90 days from the time one of them arrives in the United States to marry so that the foreign fiancé can become a legal citizen. The process is stressful and many times, the couples haven't spent very much time together before the big move.
Thanks to all of the drama it brings, '90 Day Fiancé' has developed quite a following since it premiered in 2014.  After watching the Season 3 trailer, which was posted by The Wrap this morning, it seems that the new couples will be supplying plenty of drama due to their unique situations.
Here's what we know about the six couples: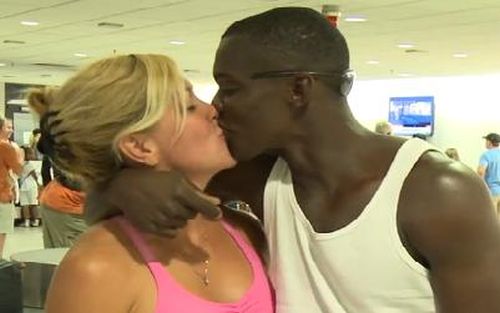 Melanie & Devar: (USA & Jamaica)
First we have Melanie and Devar. Melanie, 33, is a Pennsylvania woman who met her fiancé on a trip to Jamaica. Devar, 28, was a local working as a lifeguard at the resort Melanie was staying. After several trips back to Jamaica, the couple fell in love and decided to get married. According to Starcasm, the first picture of the couple together popped up on social media in June of 2014. In September of that year, they positioned the government to let Devar come to the United States as Melanie's fiancé. Their marriage date was listed as June 8, 2015 but it's not yet know if the wedding actually took place.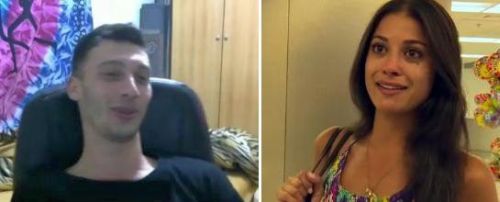 Loren & Alexei: (USA & Israel)
Next up, we have Loren (who's from the USA) and Alexei (who's from Israel). Both 27, the couple met and fell in love in Israel. Alexei served as a group medic on Loren's birthright trip to Israel. According to TLC, the couple has "never spent more than 15 consecutive days together at a time, much less lived together, yet they are about to move in with Loren's parents' in a three bedroom condo, in order to save money. Yikes! Talk about getting close with the in-laws! Loren fears that Alexei will get homesick and want to return to Israel."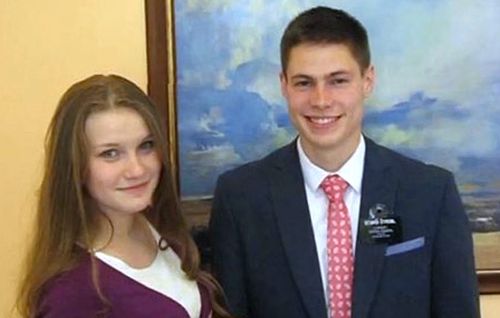 Josh & Aleksandra: (USA & Russia)
Josh, a 22-year-old Mormon from Idaho, was on a mission trip to the Czech Republic when he met 21-year-old Aleksandra, who had left her native Russia to attend school. After falling in love with Josh, Aleksandra converted to Mormonism. However, her past doesn't exactly fit with the Mormon ideals. Aleksandra is a former party girl and go-go dancer.
"I decided to become a Mormon, but I still get insecure about my past," she tells us. "I'm a bad person."
Josh's parents remain suspicious of her motives, despite her willingness to convert to their faith.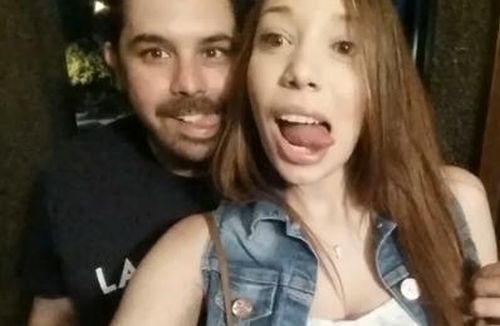 Fernando & Carolina (USA & Columbia)
Carolina, 22, met her fiancé Fernando, 39, when they were both at a Columbian nightclub on dates with other people. Sparks flew, however, and the couple couldn't deny their chemistry. Carolina is nervous because her man has a reputation as a cheater.
"Carolina is very jealous, and if she catches me doing something she's going to return to Columbia," Fernando says in the trailer.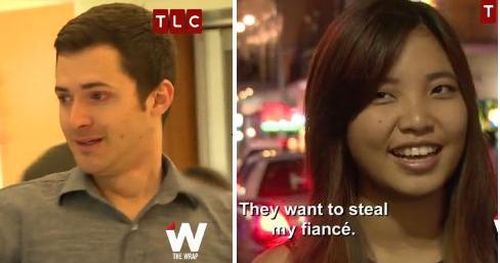 Kyle & Noon (USA & Thailand)
Our next couple is 28-year-old American Kyle, and Noon, a 25-year-old from Thailand. They met while Kyle was in Thailand and fell in love. Noon is uneasy, however, because Kyle's job as a bartender puts him around other women a lot and her jealousy issues are a big conflict in their relationship.
"They want to steal my fiance," Noon says of bar skanks at Kyle's work. "I don't like that."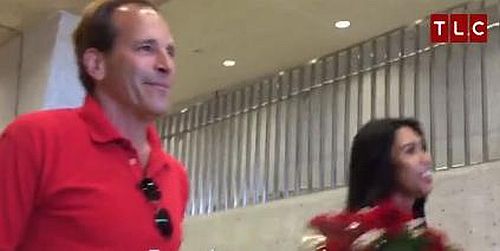 Mark & Nikki (USA & Philippines)
We've saved the best for last! The last couple from Season 3 is Mark and Nikki. Mark, who's 58 and from Baltimore, met his 19-year-old fiancé, Nikki, on a dating app. Nikki, who hails from the Philippines, is younger than all four of Mark's children. Mark's children are none too happy to see their dad stepping out with someone so young.
"She could probably be my granddaughter," Mark tells his daughter.
"I feel like you should probably have problems with that," the daughter replies.
Age is not the only conflict in the relationship, however. Nikki wants to start a family, but having already raised all of his children to adulthood, Mark is on the fence about starting all over with diapers and bottles.
Will these couples last? You'll have to tune in on October 11 to find out! The network will also run a "Where Are They Now?" special featuring past couples from the show on October 4 at 10/9c. (Starcasm has all the details on that special!)