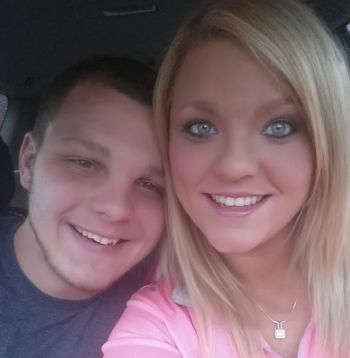 Teen Mom 2 fans know that Leah Messer is certainly a fertile Myrtle! Already the mother of three children, Leah seems to have no trouble getting pregnant– and apparently, it runs in the family! Earlier this week, Leah's little sister Victoria Messer, who has appeared on numerous episodes of 'Teen Mom 2,' announced that she is expecting her first child.

Victoria, who got hitched to Brian Jones in April, announced her happy news on Facebook on September 12 by posting a photo of her positive pregnancy test, along with the caption, "Jones Baby in the oven!" She told a friend that she and Brian found out about the pregnancy the day before they announced it, and later confirmed the pregnancy with a blood test.
"Looks like I'm gonna be a Mommy!" she wrote. "I've waited so long for this, I'm glad I get to share this with my husband♡"
Victoria is the only one of her siblings who waited until she was married to have a child. Leah became pregnant with her twins when she was unmarried and 16, while their younger brother Isaac Messer became a teen dad in December. Of course, Victoria's marriage hasn't been totally drama-free. In May, Victoria's husband Brian allegedly got into a physical fight with her grandmother, Sandy. As you do.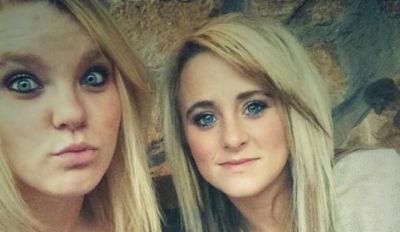 Leah, who has had three girls, predicted in the photo's comment section that Victoria will have a boy. If Victoria does, indeed, give Mama Dawn her first grandson, Victoria indicated on Facebook that she plans to name him Joshua Eugene. If the baby is a girl, Victoria said she will name her Adrianna Jean.
Brian made his first appearance on 'Teen Mom 2' last week, during the scene that Dawn gets the "Expect a Miracle" text from Leah while at a pizza place with Leah's twins and Victoria.
Leah has not yet mentioned her sister's pregnancy on her social media accounts.
(Photo: Facebook)