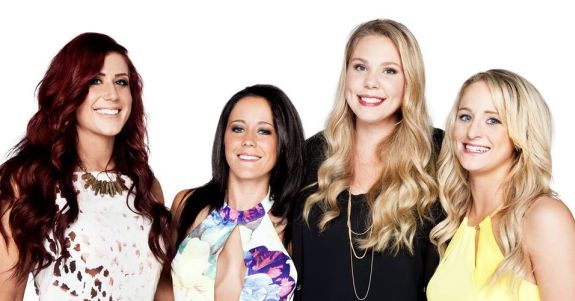 The season finale of Teen Mom 2 airs tomorrow tonight, but have no fear–there will be more Barbara & Co. coming our way!

The Ashley can exclusively confirm that 'Teen Mom 2' has been picked up for a seventh season!
Several of The Ashley's show sources tell her that the cast and crew received word a few weeks ago that MTV was renewing the long-running reality show. Season 6 was full of excitement– what with the rehab stays, arrests, car-crying and custody battles— and the network is eager to keep that momentum going.
The Ashley's source tells her that some of the cast is set to begin filming within the next two weeks for Season 7 and, while The Ashley can't 100 percent confirm that all four girls have signed on, the source tells her it's almost certain.
"I highly doubt that they would continue without one of the lead girls," the source said.
Last season, both Leah Messer and Chelsea Houska were hesitant to sign on. Leah Messer even quit the show, but later signed on for Season 6.
It has been rumored that Leah's ex-husband Corey Simms has quit 'Teen Mom 2' but The Ashley has not been able to confirm that rumor.
No air date has been given yet, but The Ashley will keep you posted when she gets more details!
(Photo: MTV)