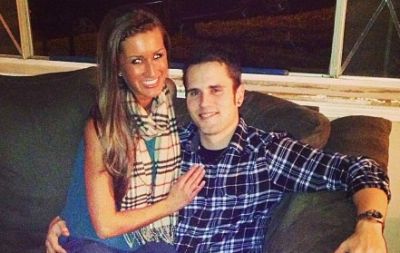 The third season of Are You The One? premieres tonight on MTV! The new cast of the dating reality show looks entertaining to say the least, but one person from the cast may look familiar to MTV reality show fans with a keen eye. Cast member Kirsten "Kiki" Cooper actually has ties to that other popular MTV reality show, Teen Mom!

Back in 2013, Kirsten, who goes by "Kiki" now, dated Teen Mom OG star Ryan Edwards. He dated the model/former Hooters waitress after his breakup with Dalis Connell and before his relationship with on/off girlfriend Shelby Woods.
According to a 2013 Starcasm story, Ryan's relationship with Kirsten ended badly when she came to Tennessee from her native Virginia to visit him.
After meeting Ryan's son, Bentley, a friend of Kirsten's told Starcasm that Ryan ditched Kirsten the whole weekend, leaving her to hang out at Ryan's parent's house alone. Starcasm reported that Kirsten was "heartbroken" after the weekend visit and ended things with Ryan soon after.
It appears that Kirsten has long since recovered from her failed relationship with Ryan, and is now looking for love on 'Are You The One?' According to her official MTV show bio, she has had no problem finding guys to date her, but has had some difficulty getting them to stay with her.
"Afraid of ending up alone, Kirsten always has another guy waiting in the wings. But how could such a loveable and outgoing girl be alone? When Kirsten is in love, she is all in. Her man becomes her world and she becomes a completely open book. Sometimes all that attention ends up pushing guys away."
Ryan has yet to speak out on his ex-girlfriend's new career with MTV.
'Are  You The One' Season 3 premieres tonight on MTV!
Watch the 'Are You The One?' Season 3 trailer below: