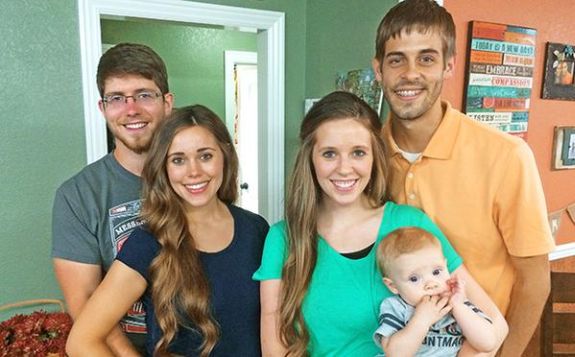 By Holly Rasmussen
Whip up a tater tot casserole and get ready for some more "wholesome" TV, courtesy of TLC! The network announced today that the Duggar family is coming back– well, some of them are anyway.
TLC confirmed that the two married Duggar daughters, Jill Dillard and Jessa Seewald, will be getting their own TV specials. This morning TLC Executive Vice President and General Manager Nancy Daniels released a statement about the specials to the Associated Press.
"What we will be following in these specials is Jessa preparing for her first child, she said. "And we'll be watching Jill preparing to make a major move to Central America with her family, which we know is something our audience will be interested in.
"We know that our audience is really excited about what's been going on with Jill and Jessa as they move into young adulthood," Nancy Daniels added. "And now they're both at the precipice of big changes. With what was happening in their lives in the next few months, it felt like now is the time [for the specials], and we got going pretty quickly."
Jessa and Jill are no strangers to the camera. They appeared on their family's reality show, 19 Kids and Counting, from 2008 until earlier this year, when the show was  pulled by TLC after their brother Josh admitted to molesting four of his sisters and one family friend.
"There's no doubt it's been a tough few months on the family, and we've obviously been in close contact with them as they've been going through it," Nancy Daniels added.
So far the specials are untitled, but the network has plans for at least two or three episodes and plans to start production soon. They are planned to air sometime this fall.
The AP reports that a network production source has confirmed to them that Josh Duggar will not appear on the girls' specials, nor will he ever return to any TLC programming. It is not yet known what role Jessa and Jill's parents, Jim Bob and Michelle Duggar, or their 16 other siblings will have in the specials, if any.
The Duggar family is very excited for the specials and posted the following message on their family Facebook page: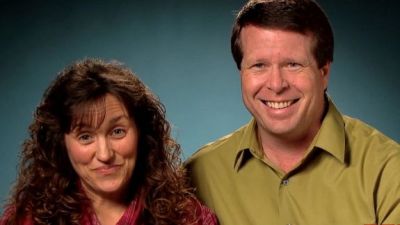 "We appreciate all the prayers for our family," the family wrote. "God has drawn us closer to Him and to each other this summer. We are grateful that the new TLC specials set to air this fall will be sharing special moments with Jill, Derick and Israel on the foreign mission field and following Ben and Jessa as they prepare for the arrival of their first baby!"
Jill also wrote about the specials on her Instagram, mentioning that it will provide an opportunity for fans to see her and her husband's missionary work in action. (The couple was recently criticized for not reporting how they were using fans' donated funds.)
"We are looking forward to reconnecting with everyone with the new specials on TLC – many have asked about our mission work and about the challenges of taking our family to a different country, culture and learning a new language," Jill wrote on Instagram. "We appreciate your prayers."
Now that they're back on the TLC payroll, perhaps Jessa & Co. can stop begging fans for gift cards and donations?
(Photos: Facebook, TLC)