The practice of recycling Bachelor franchise contestants will continue on Ben Higgins' upcoming season of The Bachelor!
Reality Steve reports that two of the girls that were rejected by previous 'Bachelor' Chris Soules will be making an appearance next season to try to win Ben's heart. Ben's season just started filming last night, but it's not yet known whether the returnees will appear on the season from Night 1, or if they will come in mid-season like Nick Viall did on Kaitlyn Bristowe's season of The Bachelorette.
According to Reality Steve, Chris' runner-up, Becca Tilley, will appear on the upcoming season, as will Amber James, who was last seen (briefly) on Bachelor in Paradise.
"One of these [Becca] shouldn't be a surprise to anyone based on social media for the last month. The other [Amber]? Definitely a surprise, totally random, no idea why she's doing it, and would be shocked if she lasts longer than she did last time," he wrote.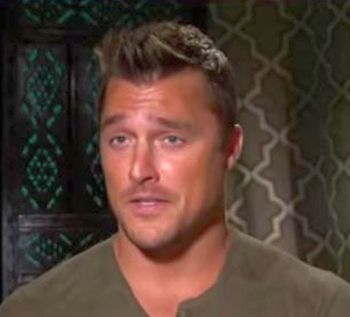 After Ben was announced as the next 'Bachelor,' Becca made it clear via social media that she was interested in dating him.
"Ben H is what most 26 yr old virgins named Becca are looking for," she tweeted.
Reality Steve also reported that Becca had been (sort of) dating 'Bachelor in Paradise' star Jared Haibon before she was cast on Ben's season. She "dropped him like a bag of potatoes" once she got word that she was chosen for 'The Bachelor,' according to Steve.
"She was set to hang out with Jared the Monday he was in LA for 'After Paradise' then never contacted him when he showed up. We now know why," he added.
As for Amber, it appears that she is just looking to extend her 'Bachelor' fame, as she only lasted a few episodes on Chris' season of 'The Bachelor,' and on 'Bachelor in Paradise.'
Neither woman has ever met Ben in person, according to Reality Steve.
Ben's season of 'The Bachelor' is set to air on January 4 on ABC. The Ashley will keep you posted on new developments!
(Photos: ABC)