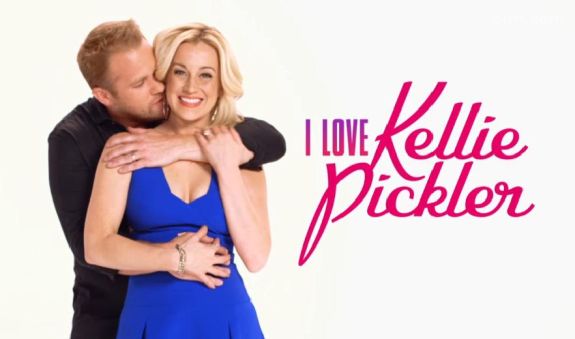 Kellie Pickler has scored her own reality show on CMT! The former American Idol finalist and Dancing with the Stars winner will appear in I Love Kellie Pickler, a 'Newlyweds: Nick and Jessica'-esque reality show about her personal life with husband Kyle Jacobs. Although Kyle and Kellie aren't newlyweds– they've been hitched since 2011–they still act like it, according to the show's just-released first trailer.
The show, which will premiere on CMT on November 5, is being produced by someone from Kellie's past: 'American Idol' host Ryan Seacrest.
"Since her days on 'American Idol' Kellie has captured the hearts of many with her pretty smiles, good humor and spirited personality," Ryan said in a press statement. "Like Kellie herself, this new show has lots of heart. CMT is the perfect home for this show, which will take audiences on a relatable journey with Kellie and her husband Kyle as they navigate life through work, music, friends and family."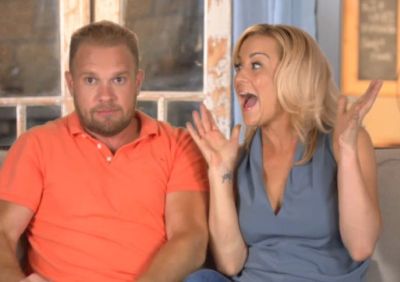 Kellie's songwriter husband Kyle has never been in front of the cameras before, unlike Kellie, who's been in the reality TV spotlight since she was 19.
"We have written songs together and worked in the studio together but this is a whole new, crazy experience!" Kyle said in a press release for the show. "I hope the cameras were able to capture how much we love each other, how much we love to laugh, and how much we love living life with our friends…because to us, our friends are family. That's who we are and what we want our viewers to experience with us."
The network has released the first trailer for 'I Love Kellie Pickler,' which shows rascally Kellie getting into various hi-jinks– from wrecking an RV to surprising her husband with new pet chickens. (As you do).
"We're just an average couple, living life," Kellie says in the trailer.
"Baby, there is nothing average about you," Kyle replies.
The Ashley has always been a big fan of Kellie, and is excited to watch her reality show! 'I Love Kellie Pickler' premieres November 5 at 10 p.m. ET/PT on CMT.
Watch the first trailer below: