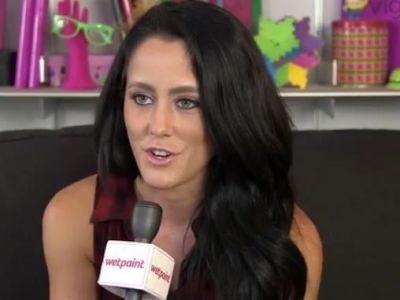 By Holly Rasmussen
Jenelle Evans is looking forward to doing more reality shows! Although she will be coming back to do another season of Teen Mom 2, Jenelle has set her sights on doing other reality shows outside of the MTV.
When Jenelle was in New York in September, she sat down with WetPaint and talked about her "career" aspirations, stating that she was eager to appear in more reality shows. Apparently Jenelle wants to follow in the footsteps of her 'Teen Mom' franchise co-star, Farrah Abraham, and make a living out of being filmed doing weird stuff.
"I definitely would [do another reality show]," Jenelle told WetPaint. "It would show me interacting on a different level, like not being a mom and more of, hanging out with Jenelle without kids. I would say [I'd want to do] a competition show."
Jenelle already has a reality show picked out. The 'Teen Mom 2' star said that the extreme competition show American Ninja Warrior is linked to her hometown in North Carolina, and that she would like to try out for it. (Maybe Jace can help her with that one since he always threatens to kick her in the head.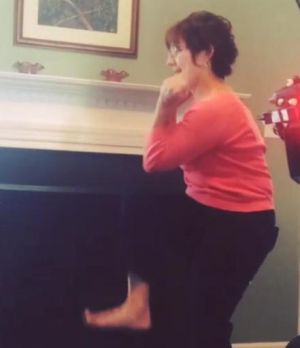 While appearing on 'American Ninja Warrior' may be a long shot (even if she logs major Nathan-esque gym hours), Jenelle has a pretty good chance of getting a role on another reality show, just like Farrah did. One reason Jenelle might be following in Farrah's footsteps is that they share the same manager. Like Farrah, who recently starred on the UK's Celebrity Big Brother, Jenelle has ambition to head overseas.
"We're going to talk to the UK about some stuff about me going over there," she said.
Jenelle also discussed her other ventures, which includes writing a book about her life. She said the book will everything from her childhood diaries, to her time on 'Teen Mom 2,' to the current stuff we haven't seen. She said she hasn't been doing much writing lately because of her tumultuous split from fiancé Nathan Griffith, but plans to write more in the future.
"Now that I moved I'm able to focus and put everything together," she said.
Jenelle said she hopes the book will be done by next spring. Here's to hoping the book is called Nothing Else Worse Can Happen: The Jenelle Evans Story.
Jenelle also said she is interested in following in co-star Kailyn Lowry's footsteps by designing her own clothing line.
"I'm actually looking into it," Jenelle said. "I would start out with a boys' line first and then probably an adult line…edgy, urban, and kind of hipster."
No word yet if Jenelle plans to try to recreate Kieffer's famous green hoodie.
To watch Jenelle's full interview with WetPaint, click here!
(Photos: WetPaint, Instagram)