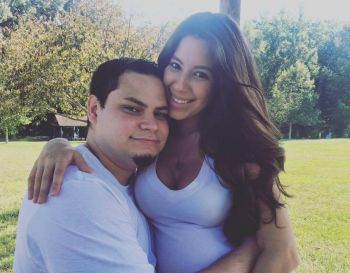 Teen Mom 2 stars Jo Rivera and Vee Torres welcomed the newest member of the Teen Mom 2 cast– their daughter, Velisse– on October 4! The couple shared a photo of their baby girl via Jo's Twitter page the day after her birth.
On October 4, Vee posted a photo of herself in labor to her Instagram account and wrote that she was struggling.
"This has got to be one of the hardest days to have gone by, but waiting for that light at the end of the tunnel!" she wrote.
Soon after that post, Velisse Eva Rivera came into the world at 9:07 p.m. She was born 10 days earlier than her expected due date of October 14.
Not much is known about Velisse's birth, as Vee and Jo have not yet released her birth weight or height. We do know that the baby will go by her nickname, Vivi, and that Vee plans to breastfeed.
Vee, who quit Twitter last month, shared her thoughts on being a first-time mom on her Facebook page.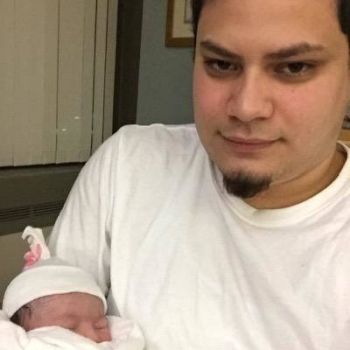 "OH. MY. GOD. I love this girl lol," Veee wrote. "Thank you EVERYBODY for all the love it is highly appreciated. I read everything sorry if I couldn't comment back to anyone so much going on right now & spending time with my girl. Which I can say is an AWESOME LATCHER! Thank the lawddddd. Once again thank you everyone & I feel all the love & support. Velisse is definitely one loved babycakes."
Jo's ex, Kail Lowry, apparently met Vivi yesterday, as she posted a photo of the baby to her Instagram account last night. She has since deleted the photo, however.
It is not yet known if Vivi's birth will be featured on the upcoming seventh season of 'Teen Mom 2.' (Many of the cast members are already filming for the new season, but The Ashley can't confirm if MTV cameras were at the hospital when Vivi was born.)
Wanna see their baby registry? Of course you do!
We have yet another 'Teen Mom 2' birth to look forward to. Jo and Vee's co-stars, Miranda and Corey Simms, are expecting a baby (whom The Ashley just told you will be a baby girl) in January!
(Photos: Facebook, Twitter)