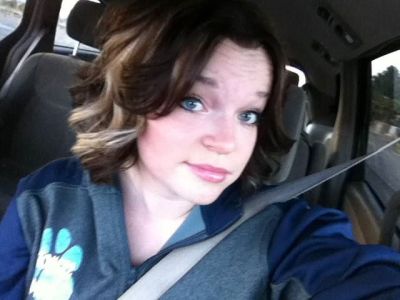 Sister Wives star Maddie Brown has chosen not to adhere her parents' polygamist lifestyle, choosing instead to be in a monogamous relationship with her fiance (and sorta-uncle-by-marriage), Caleb Brush. On the last season of 'Sister Wives,' Maddie told her dad, Kody Brown and mom Janelle (and her other "moms") that she was planning to join the mainstream Mormon church (which rejects polygamy).
On last night's episode, however, Maddie revealed that she had been rejected by the Mormon church (otherwise known as the Church of Latter Day Saints), due to her refusal to disown her very public polygamous family.
"I got a phone call and they're not letting me get baptized," Maddie told her parents during last night's episode. "They called me and said it was too contradictory and they hope I reconsider [joining the church] when we're not such a public family."
The 19-year-old took to Twitter last night to express her heartbreak over the rejection.
"The LDS church rejecting me for my parents' choices was one of the most devastating things I have been through," Maddie wrote in a series of tweets last night. "After that happened, I sat and reevaluated everything I had ever learned about the church. In itself the church is absolutely beautiful; not with all of the politics though. The decision about my rejection was a choice made by the first presidency. They said my family's publicity was too controversial."
Maddie's mother Janelle (who is Kody's second wife) piped in to discuss what happened to her daughter.
"Madison was pretty devastated by the decision of the LDS church," Janelle tweeted. "Fundamentalist kids have a hard time joining mainstream LDS church without distancing themselves from their families."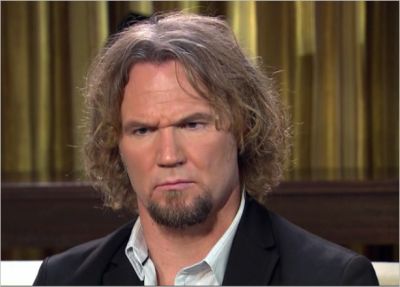 The rest of the Brown family currently belongs to the Apostolic United Brethren, a fundamentalist Mormon religion. (The founder of the group is Rulon Allred, who is actually Christine Brown's grandfather. She has spoken of him several times on the show.)
It is not known whether Maddie has chosen to go back to the AUB, or if she is pursuing another religion. Still, she seems content, judging by her tweets.
"I am very happy with my life now," she wrote. "My family was & is very supportive. I now also have an amazing fiance & a good life to look forward to."
As The Ashley previously reported, Maddie recently became engaged to Caleb Brush, a man 10 years her senior. Maddie left her college in Utah and moved to Montana to be with Caleb, who is actually the brother of Maddie's paternal aunt (by marriage). She has tweeted that she plans to go back to school and obtain her law degree.
Maddie and Caleb have not announced a wedding date (although the Browns have said that they believe in short engagements). She will be the first of the Brown children to get married.
(Photos: Facebook, TLC)